Whether it's renovating your kitchen, extending the master suite or building a home office, new floors are the best way to start a home refresh. Their clean palettes and unscathed surfaces inspire a fresh take on home design trends. But, what flooring trends are currently taking shape in 2022? Check out the list of our top ten must-have styles.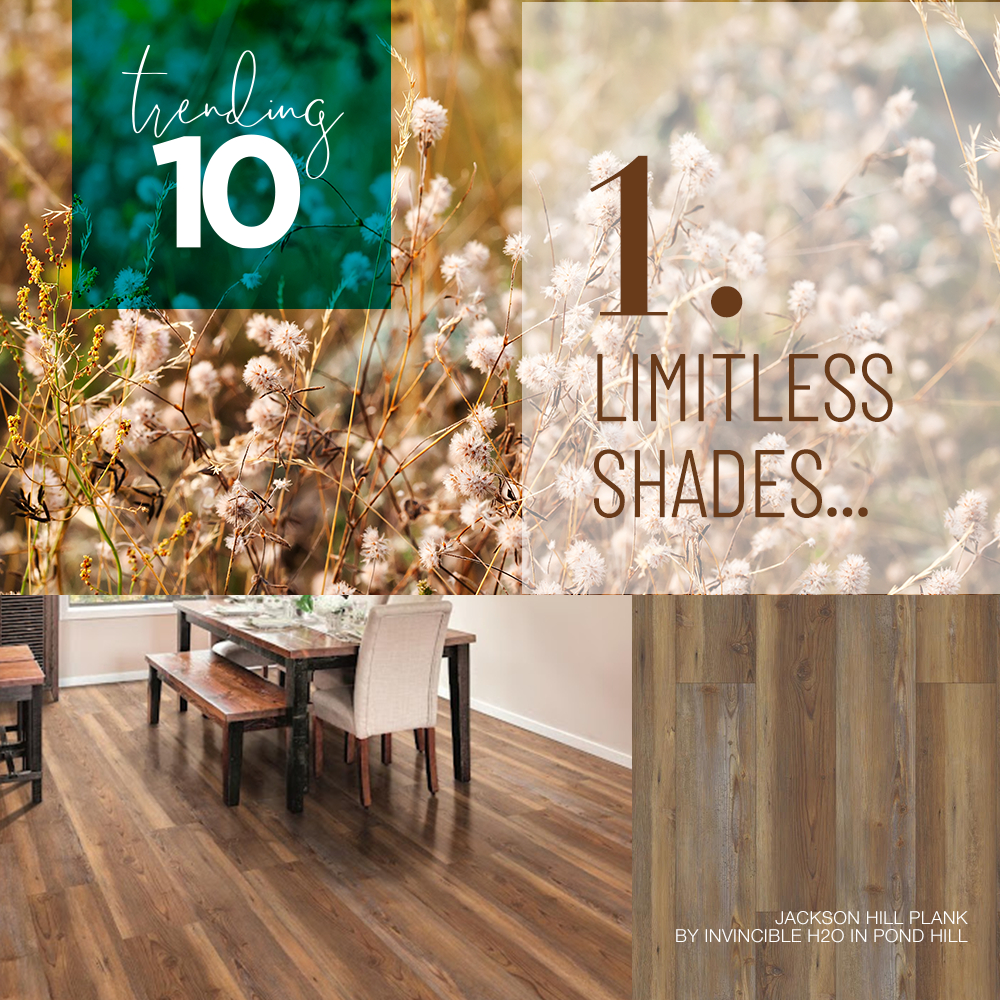 A top trend for 2022, incorporating a variety of shades into your space is a great way to achieve a cohesive and stylish interior design. And this design style isn't going anywhere anytime soon. Whether you choose to use one color in varying shades to create a monochromatic look or opt for a few different colors to add dimension, you'll be on your way to a stunning look in no time when you choose the limitless shades route.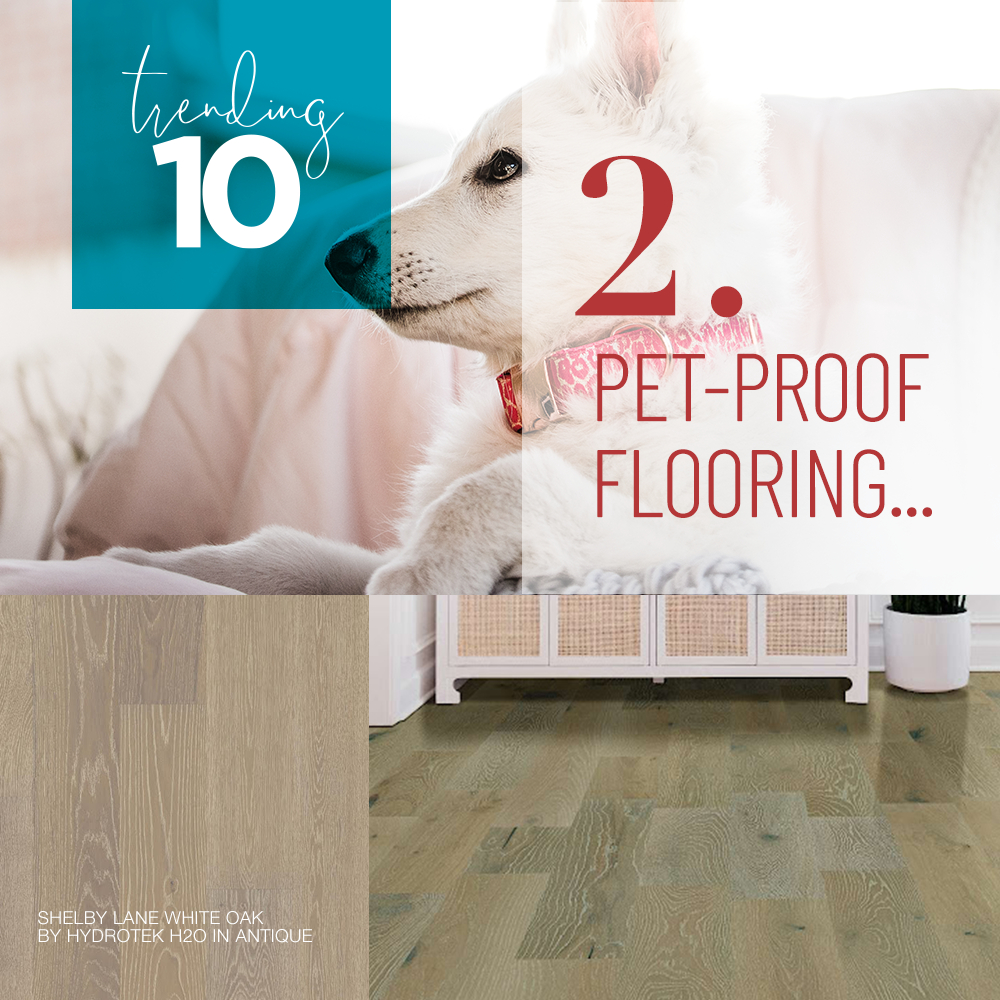 Petproof flooring is one type of flooring that is ideal for almost any home. With increased features that help your home stay protected against scuffs, dents, and scratches, petproof floors prove that they're a top contender for 2022. Whether you have kids or pets, or you've got an accident-prone household, petproof flooring is a great option that will help you have the peace-of-mind you're looking for.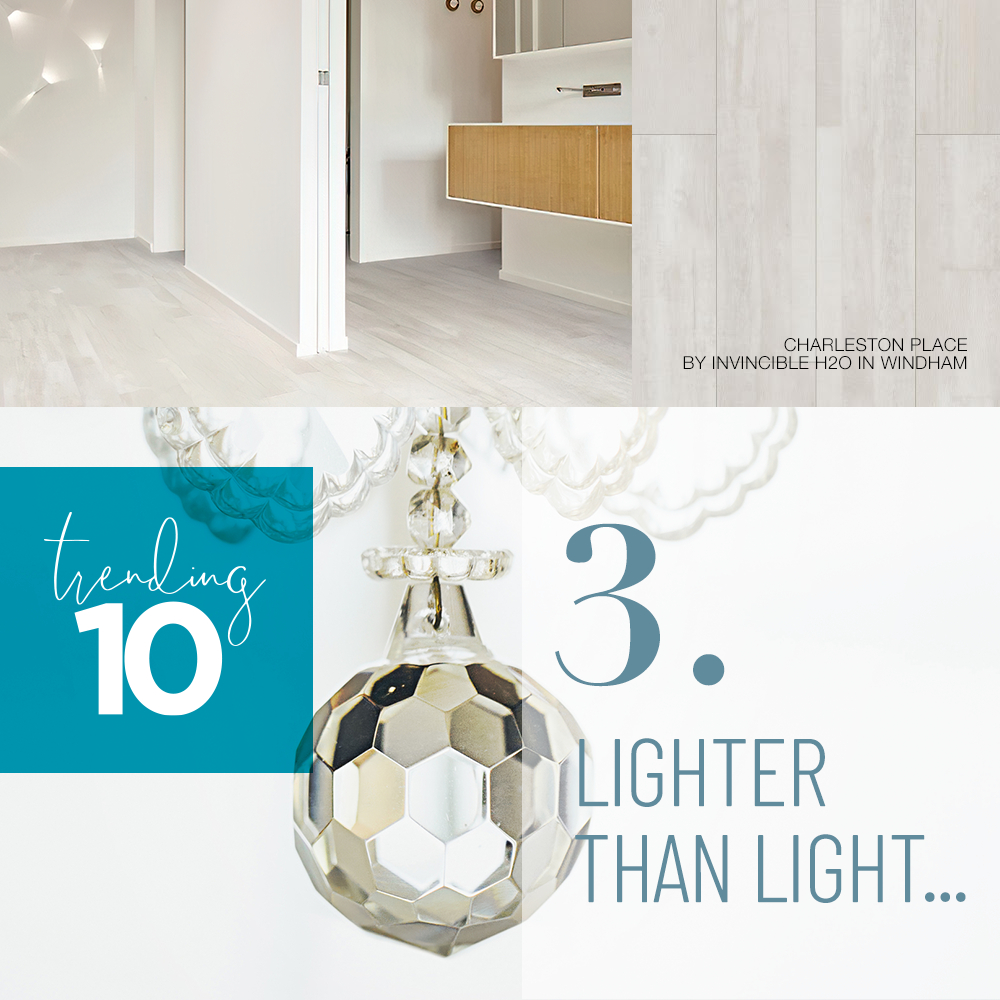 In 2022, the lighter than light trend is bound to continue to reign supreme. Bright natural light shining through the windows, earthy and airy styles, and a stunning combination of light palettes are sure to be a hit. There's nothing more beautiful than a fresh, clean home, full of light features that just help bring the space to life.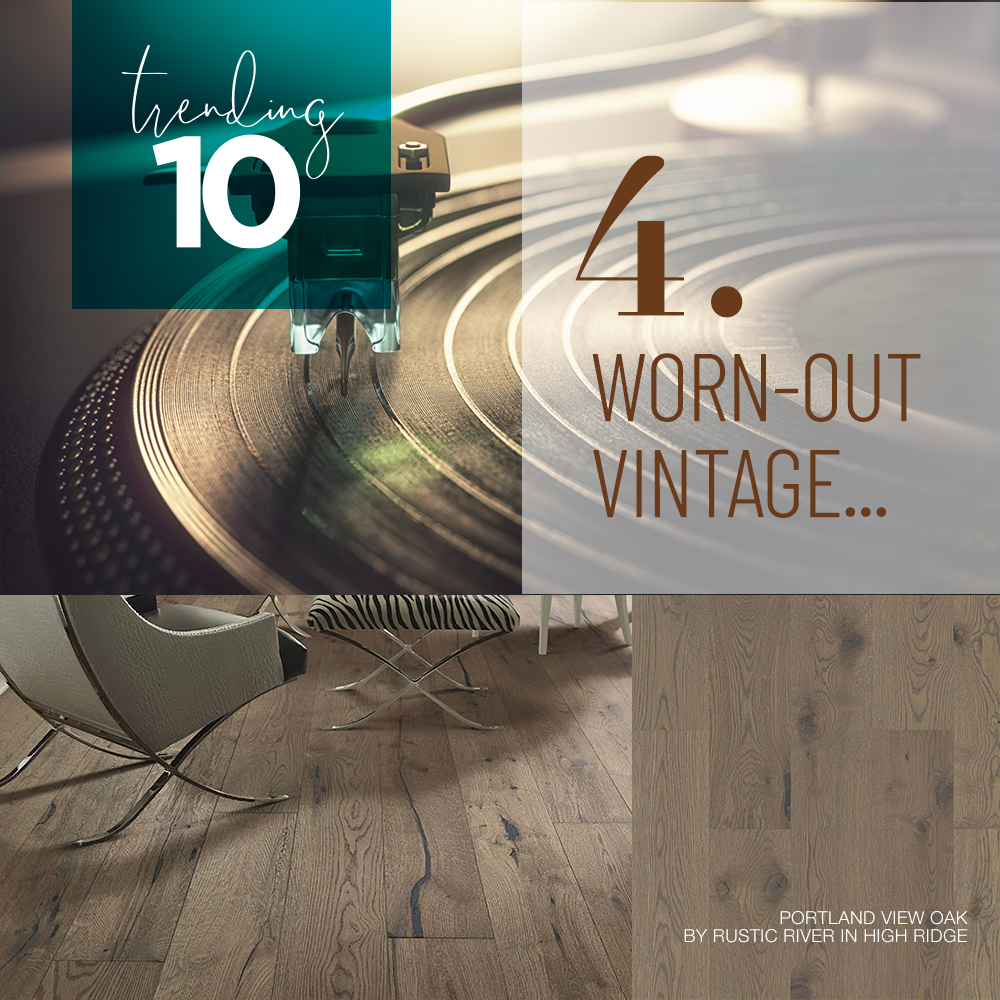 There's something about the worn appearance that comes back to home designs again and again. Maybe that's because antiques and old-school styles bring about a unique character that simply does not feel the same with new items. Either way, the worn-out vintage look is a hot topic for 2022, and there's no better place to start creating your design than by starting with flooring.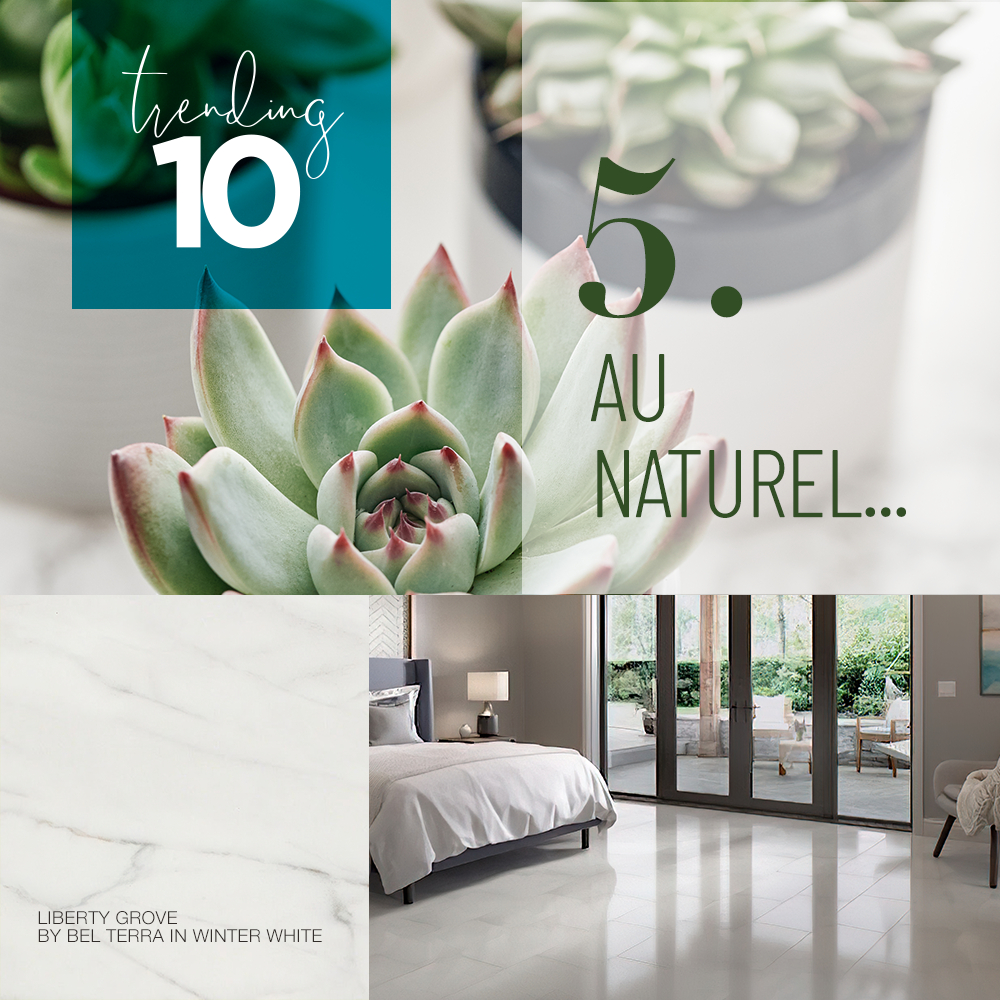 It's no secret – the natural "look" is in for 2022. Earthy greenery, hues straight out of nature, and a variety of natural materials combine to help create a new take on a timeless design style. Whether it's wood, marble, or glass, you'll be sure to see these materials this year. And, when it comes to flooring, there's no difference.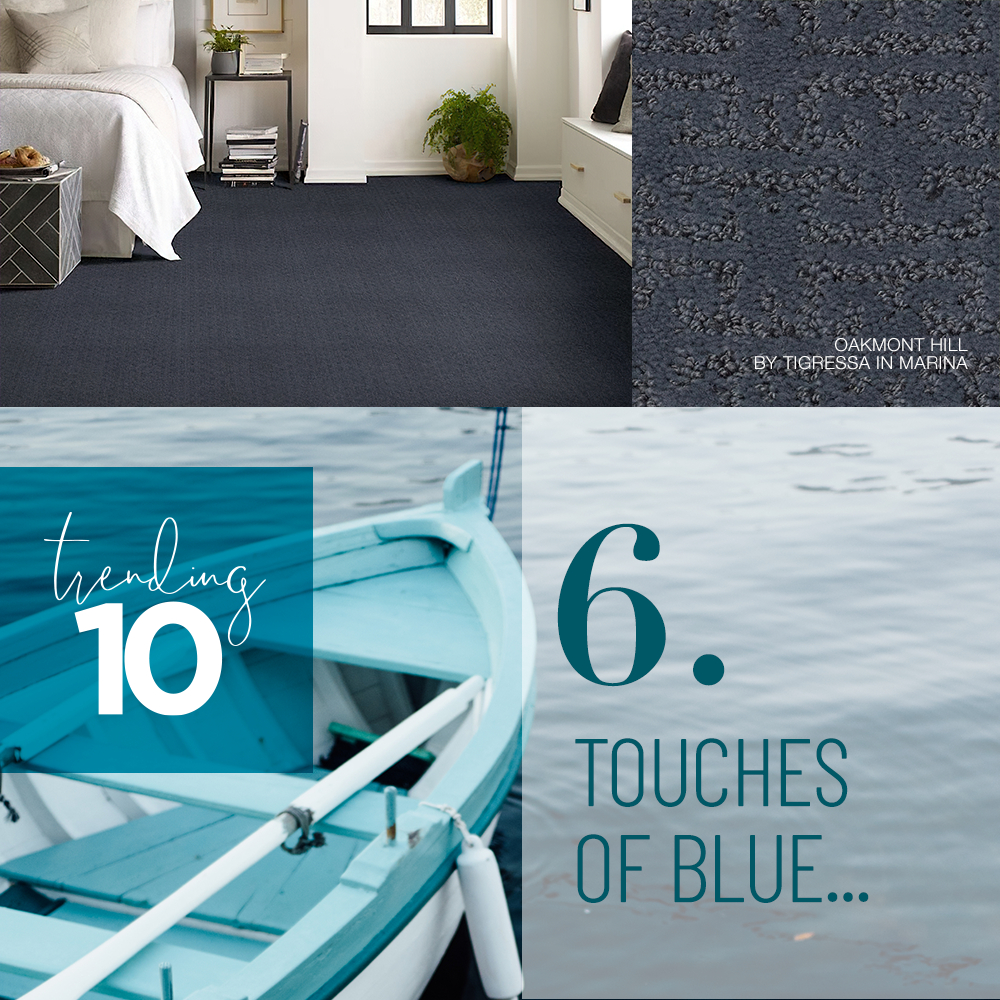 The color blue is more than just a quick way to add a pop of color to your home. It's a timeless addition that can even act as a neutral, depending on the shade. Whether taking over your design with a full scope of color or just adding a piece of décor here and there, blue is a great way to stay on-trend in 2022. Plus, with so many ways to manipulate color these days, there's almost no better time to try out this trend!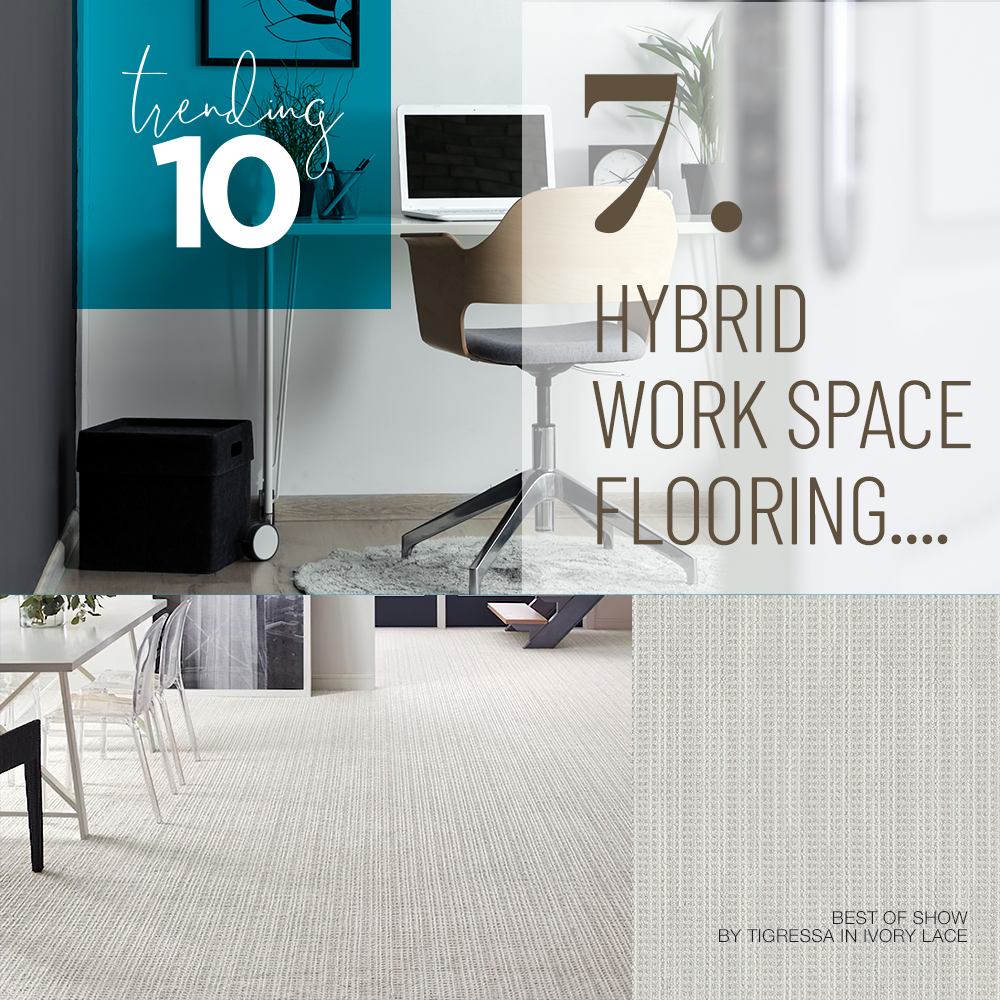 In 2022, working from home is more common than ever. Whether you're back to work full time or you've started a hybrid or full-time work from home position, your workspace is one you shouldn't forget about! To foster creativity, productivity, and happiness, be sure to invest in floors that make your space feel calm and collected.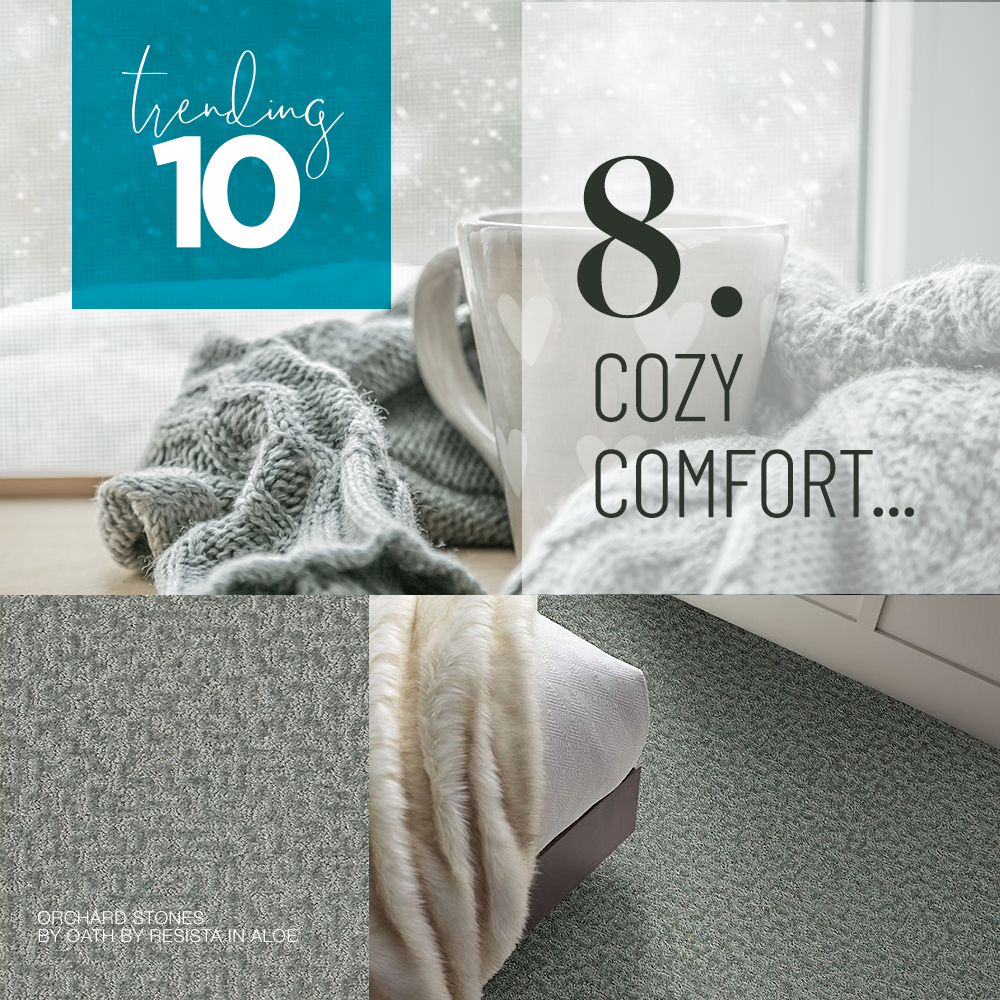 Thanks to the increase in work from home lifestyles and the sheer amount of time spent at home the last few years, comfort has become one of the primary focuses of interior design. What's better than feeling warm and cozy in a space you call your own? In 2022, there will certainly continue to be a move toward comforting style in linens, décor, and design, and that's why cozy comfort made our top ten list of trends to watch this year.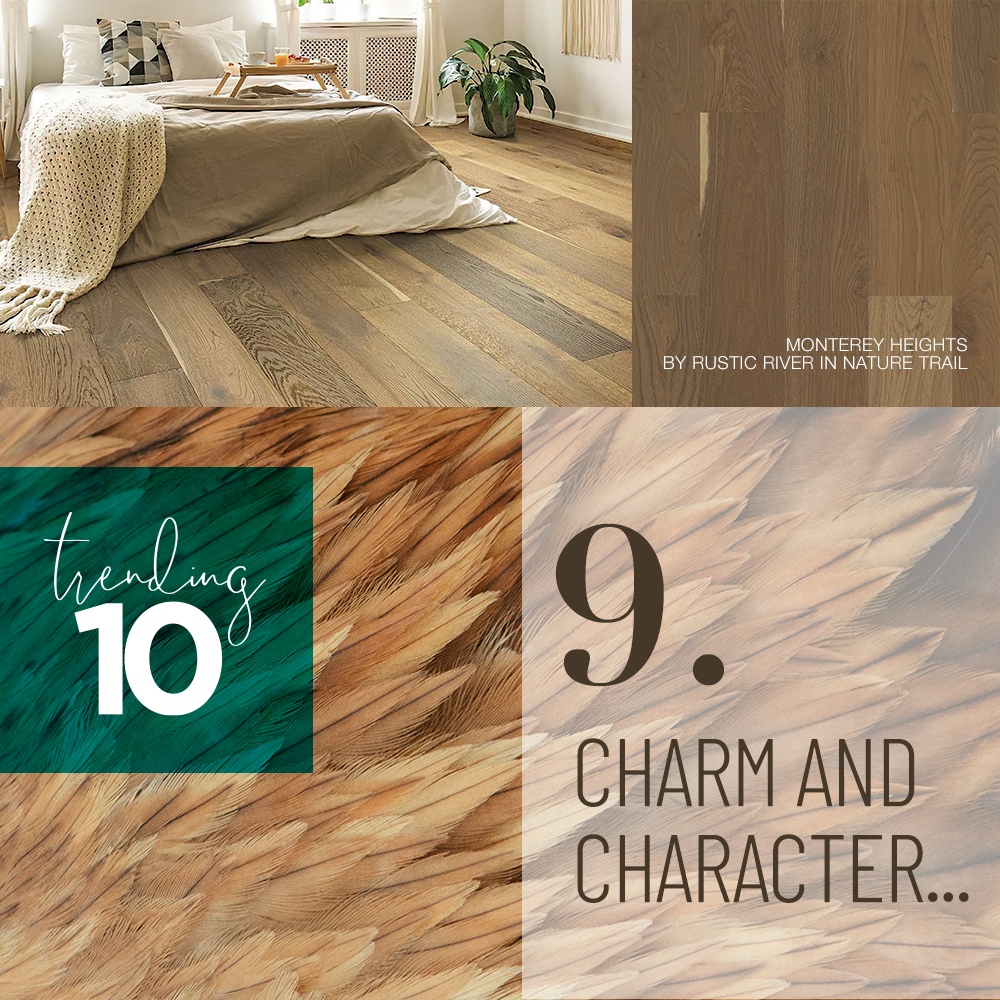 The natural appearance of wood has been around for many years, and it hasn't shown any signs of going out of style anytime soon. That's why it was chosen as one of our top ten trends for 2022. Specifically, the charm and character that wood brings to a home is what we're excited about here! With any design, adding a bit of natural character can only make the home feel more rustic and homey, so there's no reason to shy away from this trend in 2022!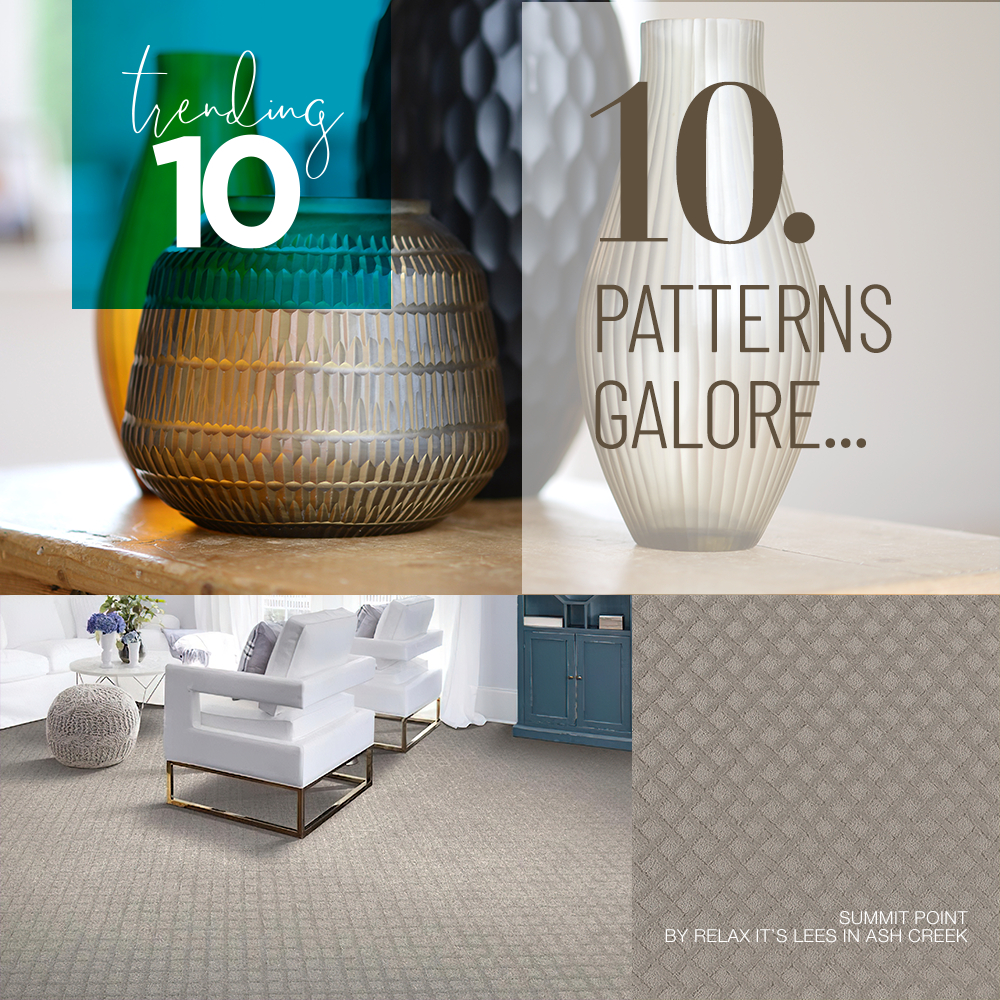 Texture, texture, texture! Texture will be a top hit for homes with all kinds of styles, but particularly for those homes looking to add interest to simple, neutral color palettes. There's no better way to achieve the peak of beauty and sophistication than to opt for patterns that enhance the overall look and feel of your space and contribute to your design goals.