Career Opportunities
Ready for an exciting career and not just a job? Join the team at Martin's Flooring, where your talents and skills can make a difference in the community and in peoples every day lives.
Join the Martin's Team!
At Martin's Flooring we are committed as an organization to quality, value, and always providing outstanding customer service. Our team motto is "ONE TEAM, ONE GOAL!"  This commitment has enabled us to grow to three retail stores in Lancaster and Berks County, a flooring outlet, a carpet cleaning division, and a large commercial flooring division.  Currently, we cover 8 counties and are looking to grow to 13 counties in 3 states over the next few years. We are always looking for skilled professionals and tradesmen to help service our customers.
A career at Martin's Flooring includes:
Training – from computer training to product training and everything in between
Benefits – we proudly present top notch benefits to ensure we are meeting our employees' needs.
Compensation – our compensation packages reflect our respect for the work each employee does by staying competitive and offering appropriate incentive packages.
Opportunities for growth and advancement – we have a strong dedication to promoting from within; at Martin's it's a practice, not just a philosophy.
Do you enjoy helping home builders and general contractors solve their floor covering challenges?  Do you have experience with interior design or selling into the building products marketplace?  Maybe you excel at project management in the construction trades and want to personally grow your own book of client accounts.
Martin's Flooring, Inc. is looking to add several individuals to our growing Builder and Commercial Sales Team.  3 to 5 years of experience selling and/or project managing to home builders, general contractors, and facilities managers is preferred.
In this position, you will be responsible for prospecting for new and repeat commercial, builder and remodeler projects. Develop proposals, close jobs, and fulfilling the requirements expected of the position as defined in our Mission Statement.
"Working together in harmony to achieve a common goal of meeting and exceeding the expectations of our customers."
Candidates should have:
A proven record of identifying & cultivating leads
Experience networking & building relationships
Knowledge of flooring products pertinent to the contractor & home builder market
Preferably 3-5 years' experience in the flooring industry or a similar property improvement or construction field.
This role includes the following responsibilities:
50% business development, 50% existing account management
Building a book of business in an 8-county region in south-central & southeastern PA
Conducting research of ongoing & upcoming projects & building improvements in the market region
Attending industry networking events, presentations to prospective clients
Building client relationships through frequent communications, both oral and written
Performing project estimates using estimating software
Collaborating with estimating & operations team of project managers, foremen, & installers along with product specialists & purchasing personnel
Evaluating project complexity, subfloor conditions, construction methods, installation labor requirements & potential profitability of projects
Education and Preferred Qualifications:
Experience with reading blueprints.
Proficient in Microsoft Office programs.
Valid PA driver's license.
You must also pass a background check & drug test.
We offer the following opportunities and benefits:
Competitive Salary
Health insurance
Paid Time Off
401 K
Employee discounts
How to Apply:
For immediate consideration, please email your resume and cover letter to hr@martinsflooring.com.
About Us:
Martin's Flooring has long been regarded as the premier flooring store in Lancaster, Berks, Dauphin and Chester Counties and our name has been synonymous with quality when it comes to customer service and installation as well. Locally owned and operated since 1985, we are known for our superior customer service and professional staff. Because we belong to the largest floor covering cooperative in the world, our company offers the very best flooring products, using only the most qualified installers.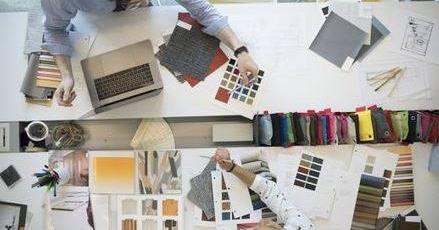 ***CAREER OPPORTUNITY***
Martin's Flooring is looking to expand its team of design sales consultants. Could you be our newest designer?
Do you enjoy helping friends and family decorate their homes or businesses? Do you like making dreams become a reality? As a Design Sales Consultant, you will work with homeowners and businesses to develop solutions for their flooring needs. You will work with a staff of estimators, installers, window treatment specialists and other members of our team, to not only install confidence, but exceed the expectations of our clients.
This position requires sales experience, but those with experience in home improvement products and services will find greater opportunities. Compensation includes Base + Commission.
Health insurance, 401k retirement program, PTO, and other benefits are available.
Flooring Installers and Installer Helpers
Come grow with us! Martin's Flooring, with locations in Fivepointville, Lancaster, and Wyomissing, is looking for full-time Flooring Installers and Installer Helpers for all types of flooring, residential and/or commercial.
We are also looking for individuals who may not have experience as an installer, but are willing to learn. Maybe you would like to become a professional flooring installer. Starting out as an installer's helper could help put you on the path to a rewarding career in the flooring industry.
In this position, you will be responsible for:
Professional installation of all flooring products
Safely operating company vehicles
Directly reports to the Installation Manager
Minimum Job Requirements:
Prior experience in flooring installation preferred
Have good verbal and math skills
Ability to lift 50 pounds
Have a stable work history
Self-starter that also enjoys working in a team setting
Ability to pass a background check & drug test
Benefits:
As a full time employee, you will be eligible for all company benefits, including paid vacation, 401(k), group health insurance and employee discounts.
To apply, click the "How to Apply" box to the right.
We are Always Looking for Good People
We know that the success and growth of our company came about because of the contributions of our highly skilled and professional team of employees.  Members of the Martin's team are ethical, highly motivated and dedicated to satisfying customers.  Would you like to be considered for the Martin's Team? You may not be a fit for the current job openings, but you could be just the person we are looking for. We Invite You to Apply Today!