Exotic Hardwood Flooring
Exotic hardwood flooring is often chosen for its distinctive patterns and hues. The term "exotic" covers a wide variety of hardwoods, each with its own set of pros and cons.
Choosing the Right Exotic Hardwoods
There are dozens of other exotic look hardwood flooring options for your York, PA home. The hardwood flooring experts at Martin's Flooring will gladly answer all of your questions and schedule a free in-home measurement and consultation. Let us meet all of your exotic hardwood flooring needs.
Most Common Types of Exotic Hardwood Flooring
Exotic hardwood flooring come in a variety of different exotic woods. Each wood has its own set of pros and cons. Some of the most common exotic hardwoods are listed below: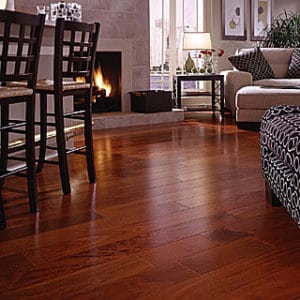 Mahogany is a very durable and water-resistant hardwood that is ideal for high traffic areas. The main drawbacks to mahogany are availability and price.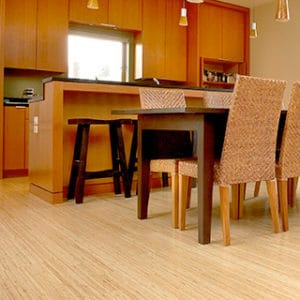 Bamboo is an easily sustained hardwood that is relatively inexpensive to install. The main drawback to bamboo is in the sourcing. Inexpensive bamboo from China may contain dangerous chemicals and be too soft for floor installation. Be sure the bamboo you buy is certified by the Forest Stewardship Council (FSC) to avoid these issues.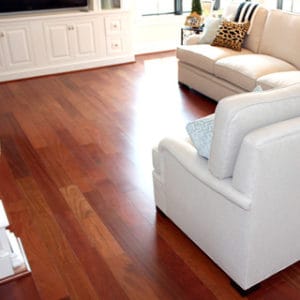 Cherry is an exotic look hardwood that is beyond gorgeous when installed. It is available in a wide variety of patterns and colors and takes stains readily; however, cherry is much softer than oak. It is not a good material for high traffic areas and the wood will darken in direct sunlight.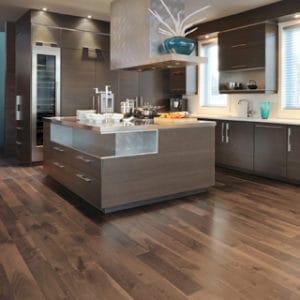 Walnut is often considered the most attractive hardwood flooring. However, it is fairly soft, making it subject to scratches and dents.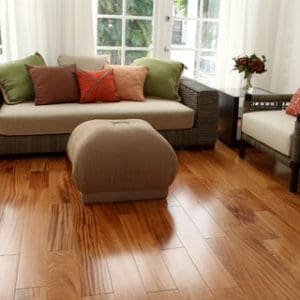 Rosewood gets its name from the distinctive scent of roses that it emits. It comes in a wide variety of natural colors from a light yellow to a near purple and has an eye-catching distinctive pattern. It is an exceptionally hard and durable wood. On the down side, the pattern tends to dominate a room, drawing attention from all else.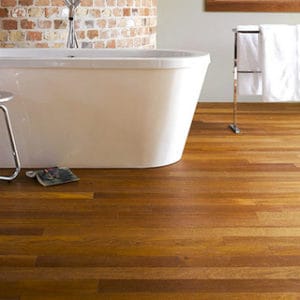 Teak has been used in ship-building for centuries because it is water and insect resistant. These qualities make it a great choice for kitchen use or as a deck material. On the other hand, it is very dense. This makes it more expensive to install.