Traditional Hardwood Flooring
Traditional hardwood flooring is usually made from one of four species of wood: white oak, red oak, pine, or birch and feature two types of finish.
Choosing the Traditional Hardwoods
When building or remodeling a home or business, many owners are looking to the past for inspiration. Often, that means installing traditional look hardwood floors. Hardwood floors add value, comfort, and design cohesiveness to any home or business.
The experts at Martin's Flooring can help you decide which species of wood and the finish that is right for your home or business. Call us today for a free consultation. We will come to your home or business to accurately measure and assess your hardwood flooring needs.
Species of Traditional Hardwood Flooring
Traditional hardwood flooring comes in a few common species, including white oak, red oak, pine, and birch. Each species has its own pros and cons, and each creates its own unique and distinctly traditional look.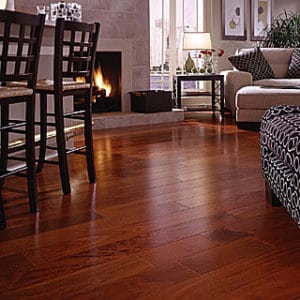 Red Oak offers a rich reddish hue and the wood is very durable, making it a great choice in high traffic areas.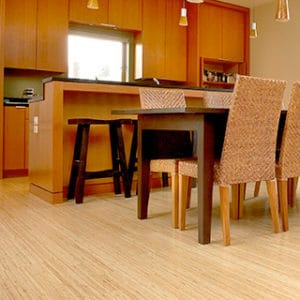 White Oak offers the same durability as Red Oak, but is a wonderful brown/gray color. Oak floors are the most popular hardwood floors in America.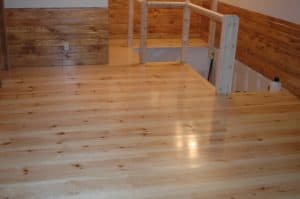 Pine offers a yellowish tint and is a bit softer than either oak species. The swirls and knots found in Pine often add the desirable character that you may be looking for.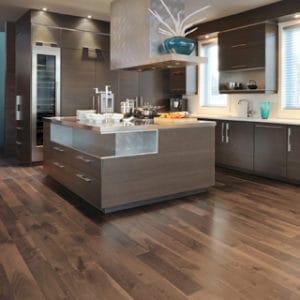 Birch offers a wide variety of color, making it a unique choice in hardwood flooring. Birch is harder and more durable than Pine, but a touch softer than the oak species.
Types of Hardwood Finishes
Traditional look hardwood floors feature two types of finish: surface and penetrating. A surface finish is a stain applied to the surface of the wood then a coating of polyurethane is applied. This finish is easy to maintain and adds to the durability of the floor. Most cleaners can be used with a surface finish.
Penetrating finishes soak into the wood. After the finish has dried, a coat of wax is applied. The wax will wear over time, requiring it to be reapplied. You must be careful when choosing a floor cleaner as many can destroy the wax coating.