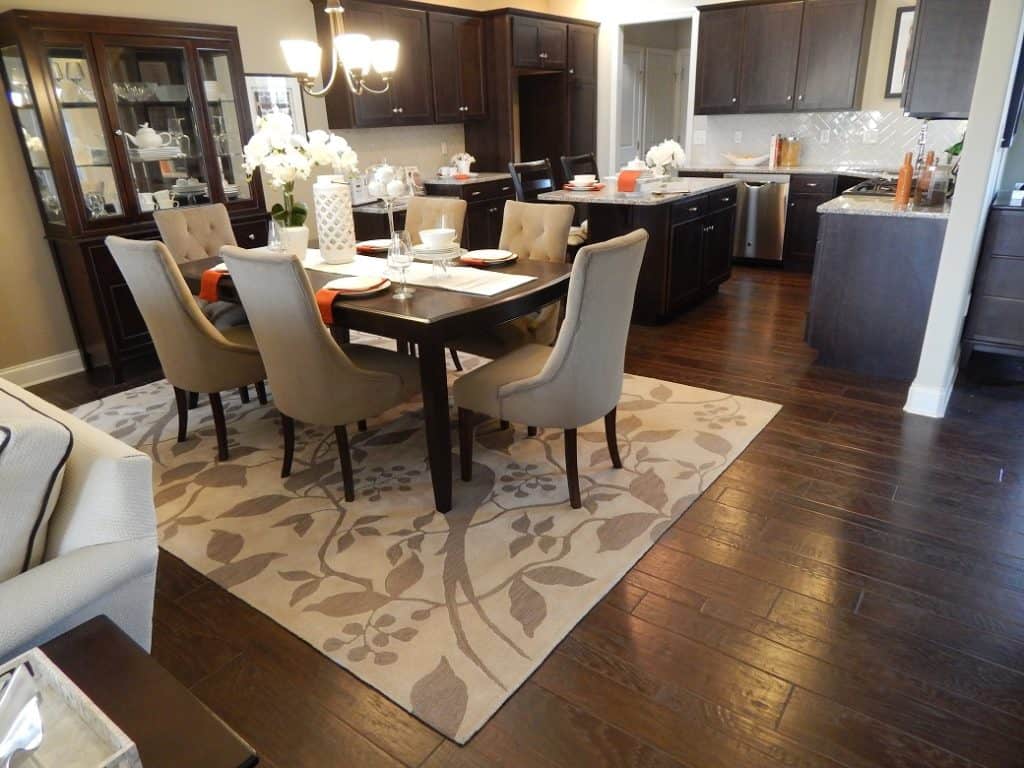 Looking to add a pop of personality to your home that's neither permanent nor pricey? Go with an area rug! Martin's Flooring, with its four area locations, has an abundance of options to consider, as well as some suggestions as to why an area rug might be something you want to put on your holiday wish list.
Go for style. Area rugs, whether constructed with muted tones or vibrant bursts of color, are an easy way to add some interest to an otherwise dull space. Whether you have wood, tile or even carpeted flooring, an area rug always fits the bill.
Add winter warmth. Who likes stepping out of a warm, cozy bed and onto a cold floor first thing in the morning? We didn't see you raise your hand. Why not add an area rug next to the bedside, plop your slippers there and step into them in the morning before you trek around the house? Ahh…much better!
Save your surfaces. Whoops! Did you drop that dumbbell you were exercising with on your gorgeous hardwood floor? An area rug might have saved it from the dent that's now there. That's right. Area rugs offer inexpensive protection against dents, dings, spill stains, chipping, cracking and more.
Switch it up. Want a different feel in your home in warm versus cold months? Area rugs give a big style bang for your bug. Go with a more shag-like, plush style for winter and a tropical tweed-type for summer. It's absolutely your choice and no complicated installation is required.
Peace and quiet. Hard flooring surfaces are conducive to amplifying sound and vibration. If you're a fan of a more tranquil environment, lying down an area rug might just do the trick.
Define your space. Love your large, open floor plan but don't know how to designate your seating area other than squaring off a couple of sofas? An area rug is your friend and does the work for you.
If you're in the market for the perfect area rug for your home, visit Martin's Flooring professionals in Denver, Lancaster, Harrisburg or Wyomissing, call 717-445-1786.