The season of style savings event is September 10 – December 5, includes seasonal rebate savings on our most popular products.
$100 rebate with the purchase of 1 Luminette® Privacy Sheer, plus $100 rebate for each additional unit.
$100 rebate with the purchase of 2 Pirouette® Window Shadings, plus $50 rebate for each additional unit.
$100 rebate with the purchase of 2 Silhouette® Window Shadings, plus $50 rebate for each additional unit. 
$100 rebate with the purchase of 4 Duette® Honeycomb, plus $25 rebate for each additional unit.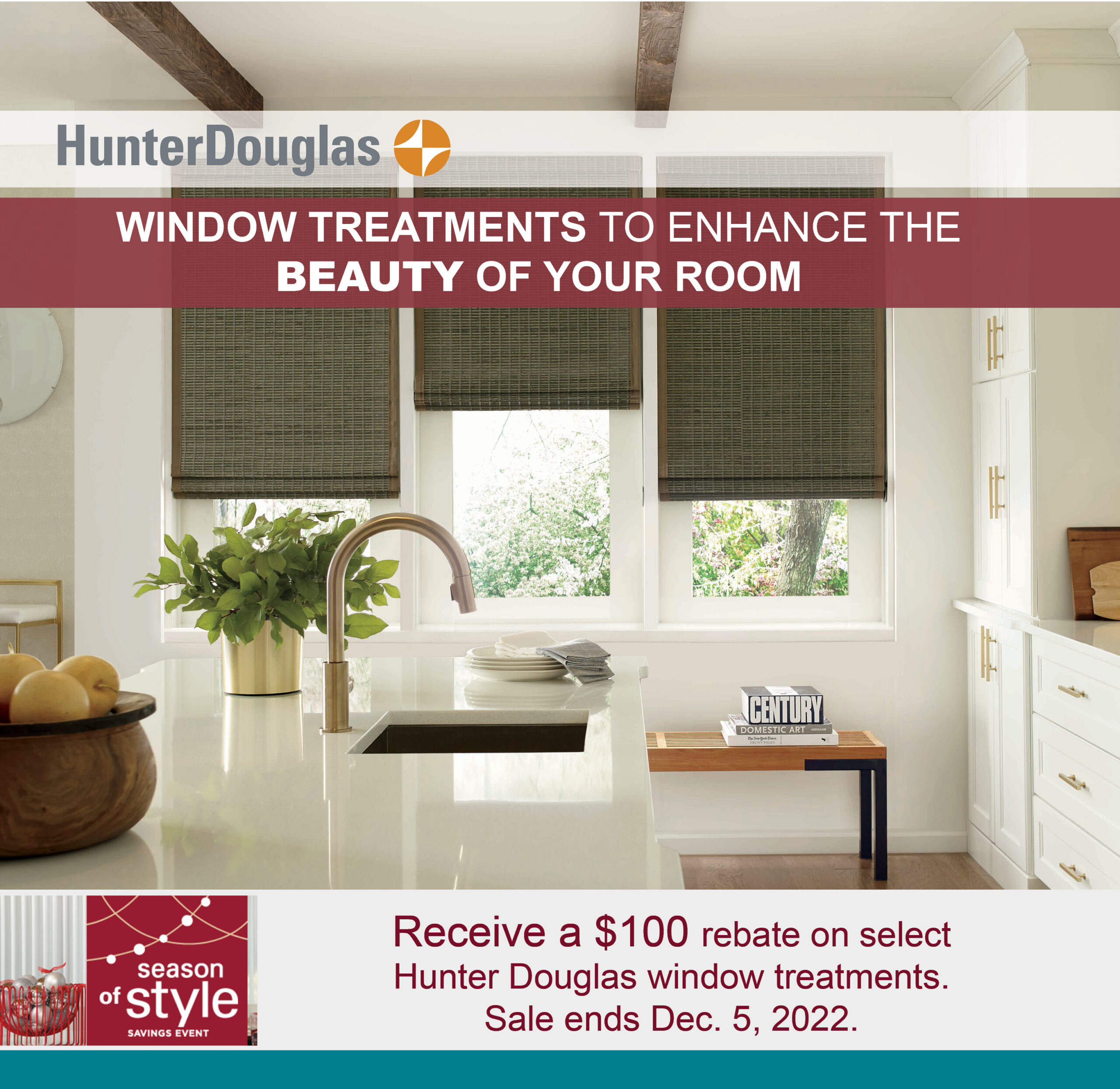 Quality Window Treatments
Not only do we carry beautiful flooring, but we also have a variety of other home products like window treatments. Our window covering selection includes custom blinds, shades, shutters, and soft window treatments. Whether you are searching for beautiful window fashions that will enhance your interior decor or for your office space, we have what you are looking for. As your local design experts, we are here to help you find a window treatment that fits your budget, style and the needs of your home or business.
Types of Window Treatments
Window treatments are classified as either hard or soft. We offer both types of window treatments and can help you find which one works best for you. Hard window treatments are made of wood, metal or plastic and are best for filtering light. Soft window treatments are made from softer materials and are best for complete darkness or privacy.
Blinds and Shutters are a hard window treatment that comes in many different styles. They are particularly excellent if you want a covering that you can easily and precisely adjust for just the right level of light.
Shades are made using a variety of materials, from softer fabrics to canvas and bamboo. Shades are popular for blocking out light and adding insulation and noise absorption.
Draperies are design versatile and available in a huge array of colors, textures, patterns, and styles. Draperies can have a black-out lining to darken the room or light filtering to allow light to come in or sheer fabric that allows you to see outside.
Locally handcrafted draperies, valances, fabric panels, sheers, bedding, and accents all custom made just for you. 
Our Window Treatment Selection
Window fashions bring many benefits to your home. They protect your floors and furniture from fading due to UV exposure. They also add privacy and insulation. Many of today's window treatments are made with exceptional energy efficiency. Window coverings have also come a long way from a technology standpoint. There are motorized treatments that can be controlled from a remote or from your phone so you can control the shades from anywhere. You no longer have to worry about security or privacy with this feature. They can also be set to a schedule. Additionally, there are easy lift and lower systems available today that are pet and child-safe.
Want to learn more about our window treatment selection? Visit one of our showrooms in Denver, Lancaster, and Wyomissing, PA, to see our latest offerings or call 717.445.7799. We will bring samples to your home with our Shop @ Home program.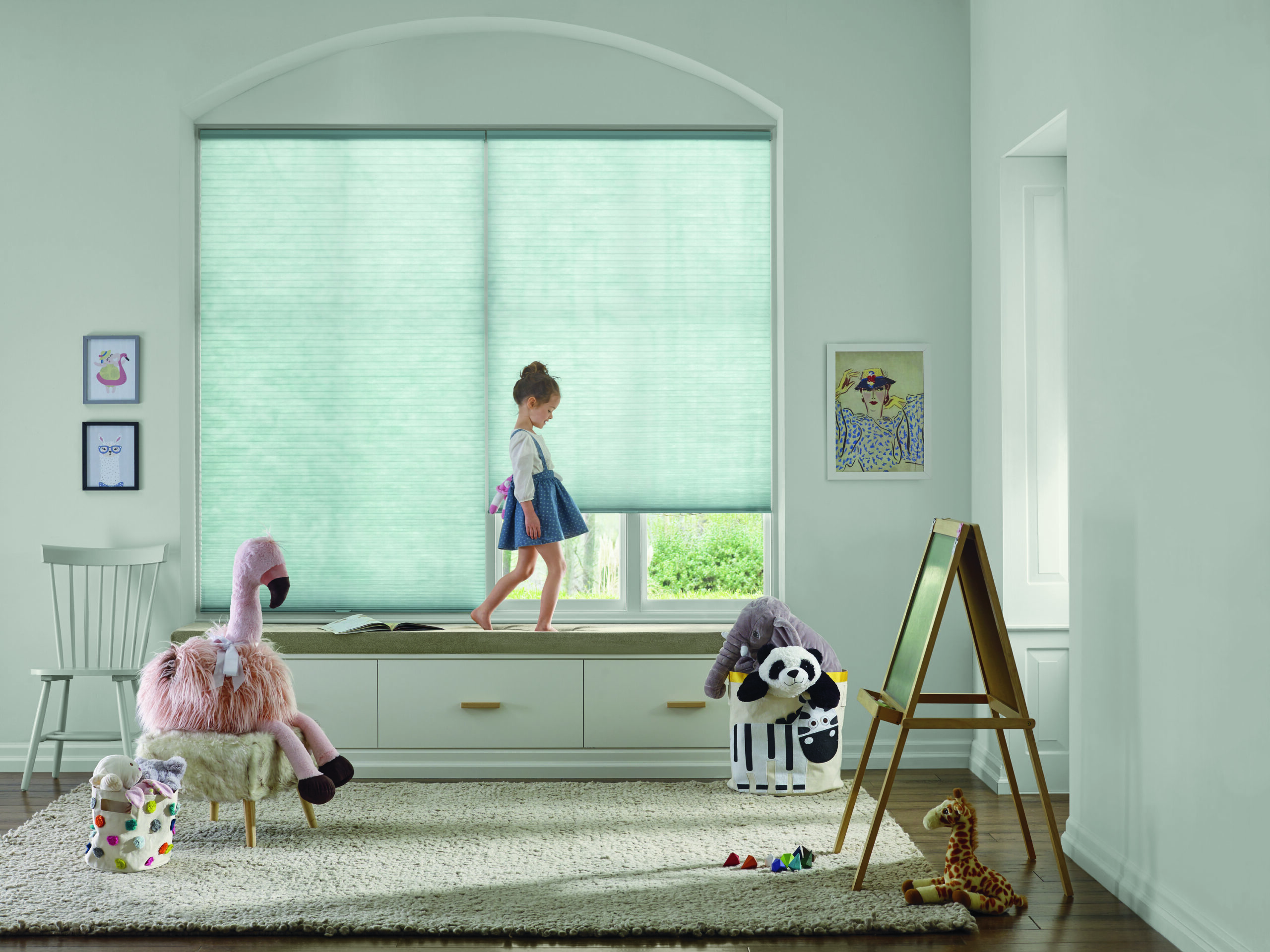 Draperies are design versatile and available in a huge array of colors, textures, patterns, and styles. Draperies can have a black-out lining to darken the room or light filtering to allow light to come in or sheer fabric that allows you to see outside. Drapes can be used in conjunction with blinds or shades, or make a solo appearance. Create spaces that reflect your individual style. Handcrafted draperies, valances, fabric panels, sheers, bedding, and accents all custom made just for you. 
Mitchell Fabrics
Carole Fabrics
Kasmir Concepts
Why Choose Draperies?
Draperies perfect if you want a treatment that is more design focused. They are made from a wide array of fabrics, and come in many different style choices, perfect for adding to a room's interior design.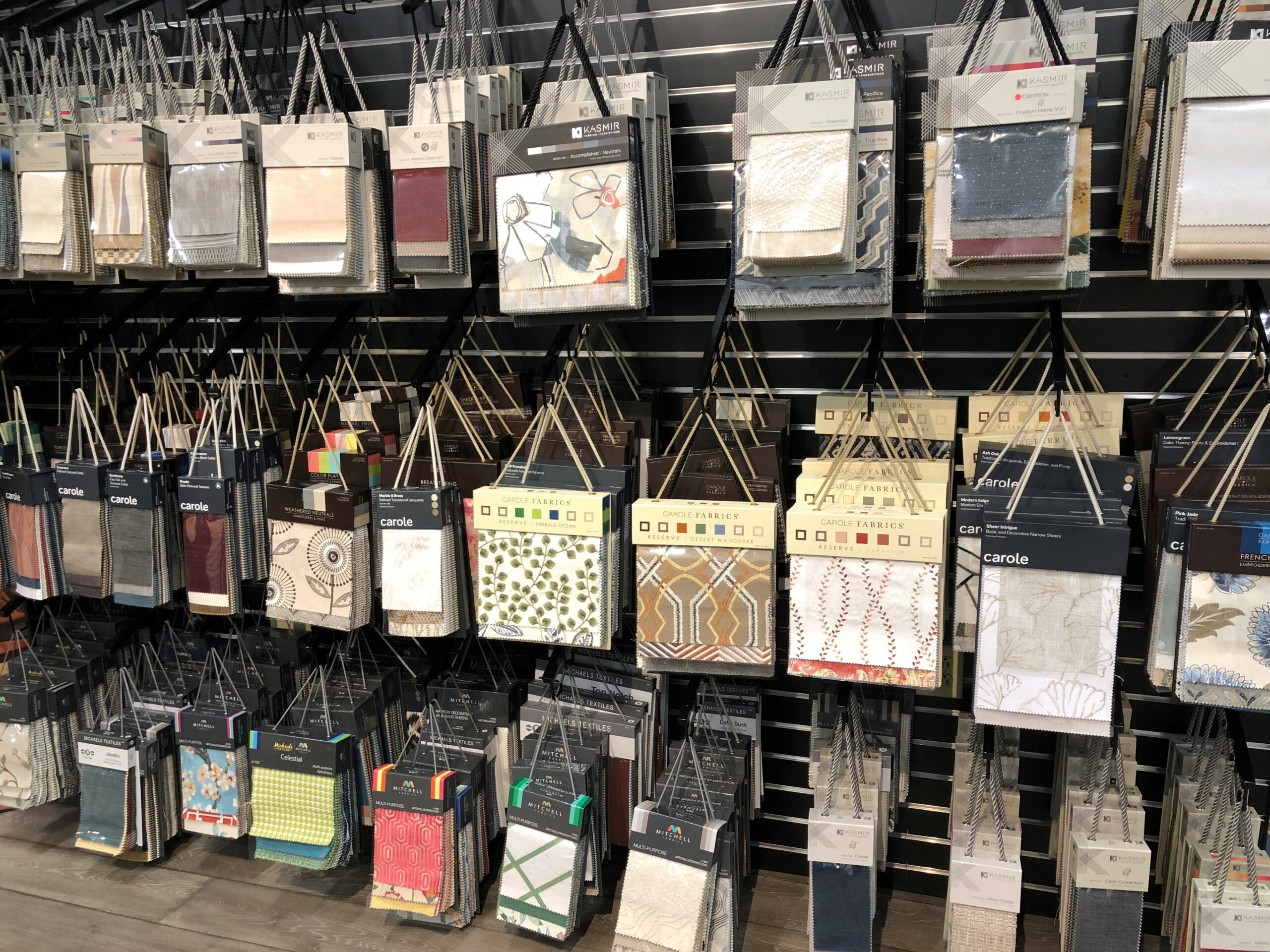 Hunter Douglas® is one of the best-known window fashions brands in the world. For decades, the company has been producing innovative and stylish shades, blinds, and shutters. 
At Martin's Flooring, we offer a beautiful selection of window treatments including premium options from Hunter Douglas®. Hunter Douglas is a renowned window covering brand that has been leading the market since 1946. Known for innovative designs, energy-saving features, and automated smart technology, HD window fashions are a great addition to any home. As a certified Hunter Douglas dealer, we carry the following lines from this innovative brand:
Silhouette Window Shadings
Pirouette Window Shadings
Luminette Privacy Sheers
Duette Honeycomb Shades
Vignette Modern Roman Shades
Solera Soft Shades
Designer Roller Shades
Sonnette Cellular Roller Shades
Provenance Woven Wood Shades
NewStyle Hybrid Shutters
Parkland Wood Blinds
EverWood Blinds
Heritance Hardwood Shutters
Palm Beach Polysatin Shutters
Why Choose Hunter Douglas?
Hunter Douglas specializes in blinds, shades, and shutters made from a wide range of materials, including textiles, wood, vinyl, and metal. Many of our Hunter Douglas products also provide exceptional value by lowering your energy costs and providing superior UV protection and privacy. For instance, Hunter Douglas honeycomb shades have insulating pockets that are built into the window treatment. These pockets trap air to keep your home or business warm in the winter and cool in the summer. Today, window treatments like Hunter Douglas's honeycomb shades can play a key role in keeping your energy bills low.
We also carry certified child and pet safe lift and lower systems from Hunter Douglas. These have cordless designs and retractable cords to keep your family safe. We also have many products that can be integrated with smart home technology or your phone so you can lift and lower the window treatments remotely, or put them on a schedule.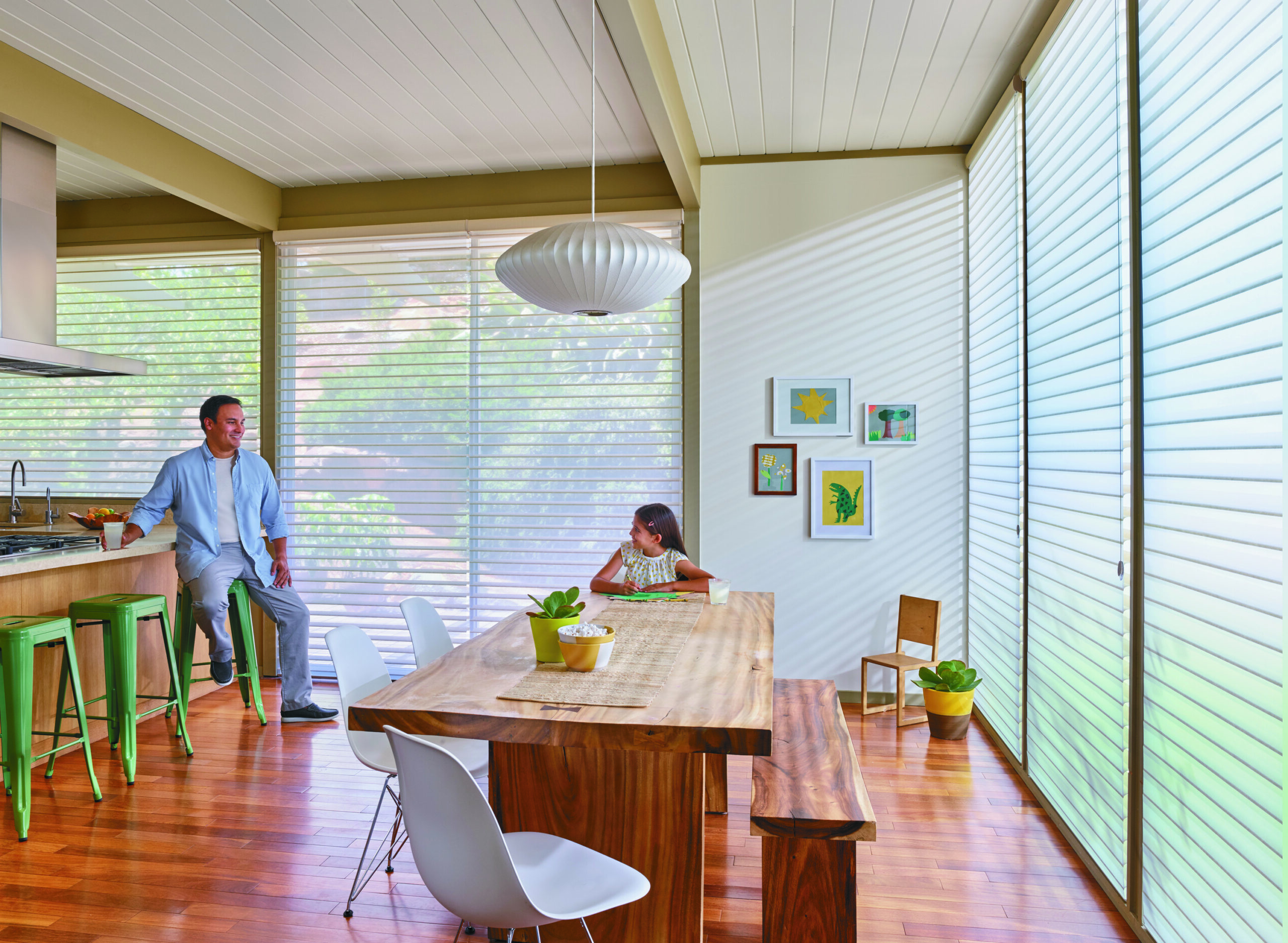 Comfortex Window Fashions
Comfortex Window Fashions is a leading manufacturer and fabricator of custom window treatments headquartered in historic Maplewood, New York which is just outside Albany. Comfortex is proud to offer a complete line of cellular and pleated shades, wood blinds, sheer horizontal and vertical window shadings and innovative cellular blinds. Our products are distributed in every state in the United states and sold in more than 70 countries and on every continent. Comfortex is committed to exceeding customer expectations by providing quality products and services, establishing excellent customer partnerships, developing innovative technologies and remaining a respected name in the window treatment industry.
Comfortex Insulating SlumberShades™ feature several insulating honeycomb fabric options with an integrated side track system that seals off the gaps between the shades and windows to create a solid insulating barrier to drafts.
Cellular Shades
Roller Shades
Sheer Shadings
Wood Blinds
Roman Shades
Panel Track Shades
Insulating Cellular Blinds
Draperies
Why Choose Comfortex?
Windows are the greatest point of energy loss in a home or business. At Comfortex, we take our commitment to sustainable products and energy consumption seriously. Comfortex is a proud member of the Window Covering Manufacturers Association, and offers numerous energy saving and environmentally friendly window treatment products. Comfortex is actively dedicated to building greener houses, buildings and communities through our custom window treatments.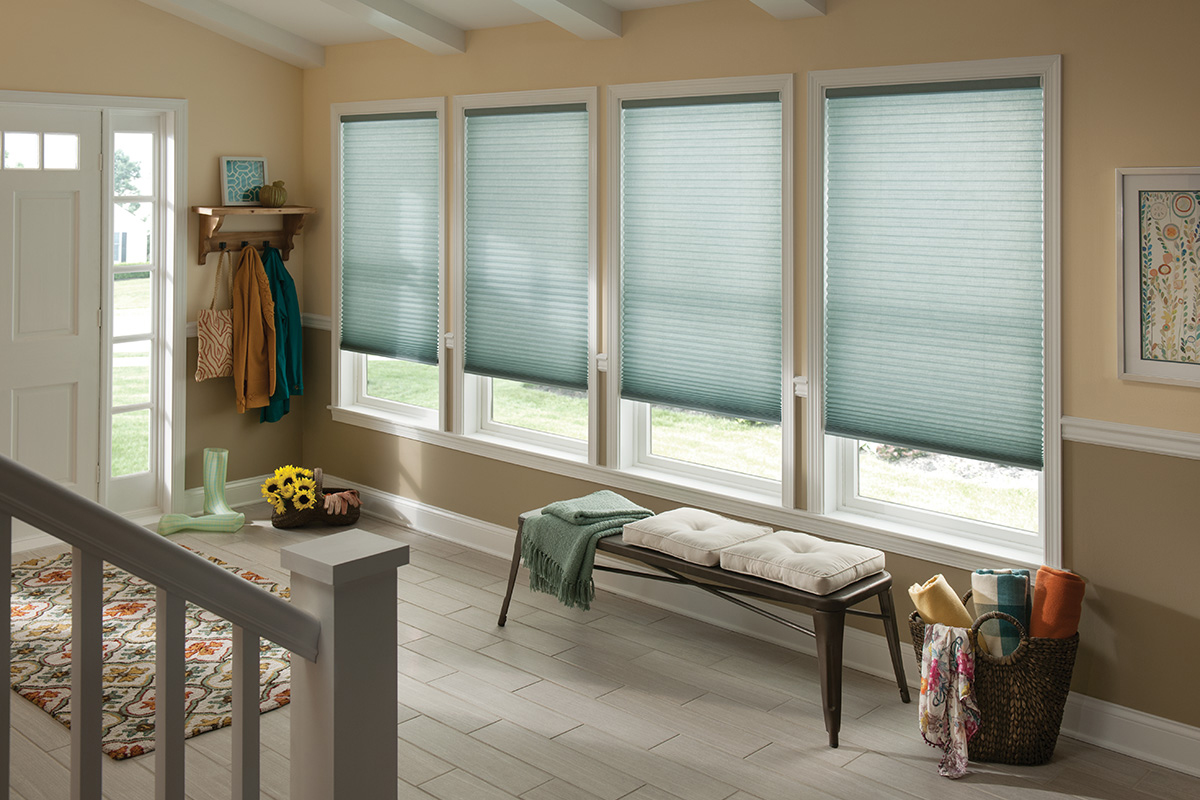 Norman®  Shutters. Blinds. Shades. Whether you desire better light control, privacy, energy efficiency or want to improve your decor, we have a solution for you. With over 40 years of excellence in crafting fine window furnishings,  Norman®'s quality has made it famous.  It's what drives Norman® to innovate and why you will see it in every detail.  Few companies will farm their  own wood, make their own components, or weave their own cords.  At Norman®, everything matters and anything is possible.
Think of your windows as a blank canvas. Through shapes, lines, colors, opacities, textures, movement and materials, the sky is the limit.  At Norman® we strive to offer you boundless possibilities – not just in terms of colors, fabrics and styles, but also in the design of our products.
Our goal is to put you in control; to make it easy to choose exactly what you want and how you want it; and to elevate your everyday window covering needs into an expression of distinguished style and taste – without compromises.
Norman Shutters are an in investment in your home. Offering unique and premium options from wood composite, advanced polymer, to environmentally friendly wood shutters and solid wood shutters – Norman brings you quality, durability and valuable shutters for your home.
Norman Shades come in three patented designs, SmartFit, SmartRise, and Aerolite, and offer a configuration for every application whether it is residential or commercial. Collections range from Centerpiece, Soluna, and Portrait and feature cordless, motorized, and dual shade options to keep you comfortable 24/7.
Norman's award winning custom blinds offer quality craftsmanship, clean styles, and value to complement shutters. With ultimate privacy through our patented SmartPrivacy construction, you can feel comfortable knowing you can block out light when needed. Blinds are foolproof and cordless safe enough for children and pets.
Why Choose Norman?
Norman Window Fashions are made to last, incorporating thick, sturdy cores through reinforced engineered stile and rigid mortise and tenon joints to prevent wear and tear when operating shades, blinds, and shutters. Woods used implement an artisanal wood drying technique called, prescriptions wood conditioning, to better acclimate to the environment in which window treatments are installed and boards are cut from quarter-sawn wood for best results and remarkable strength.