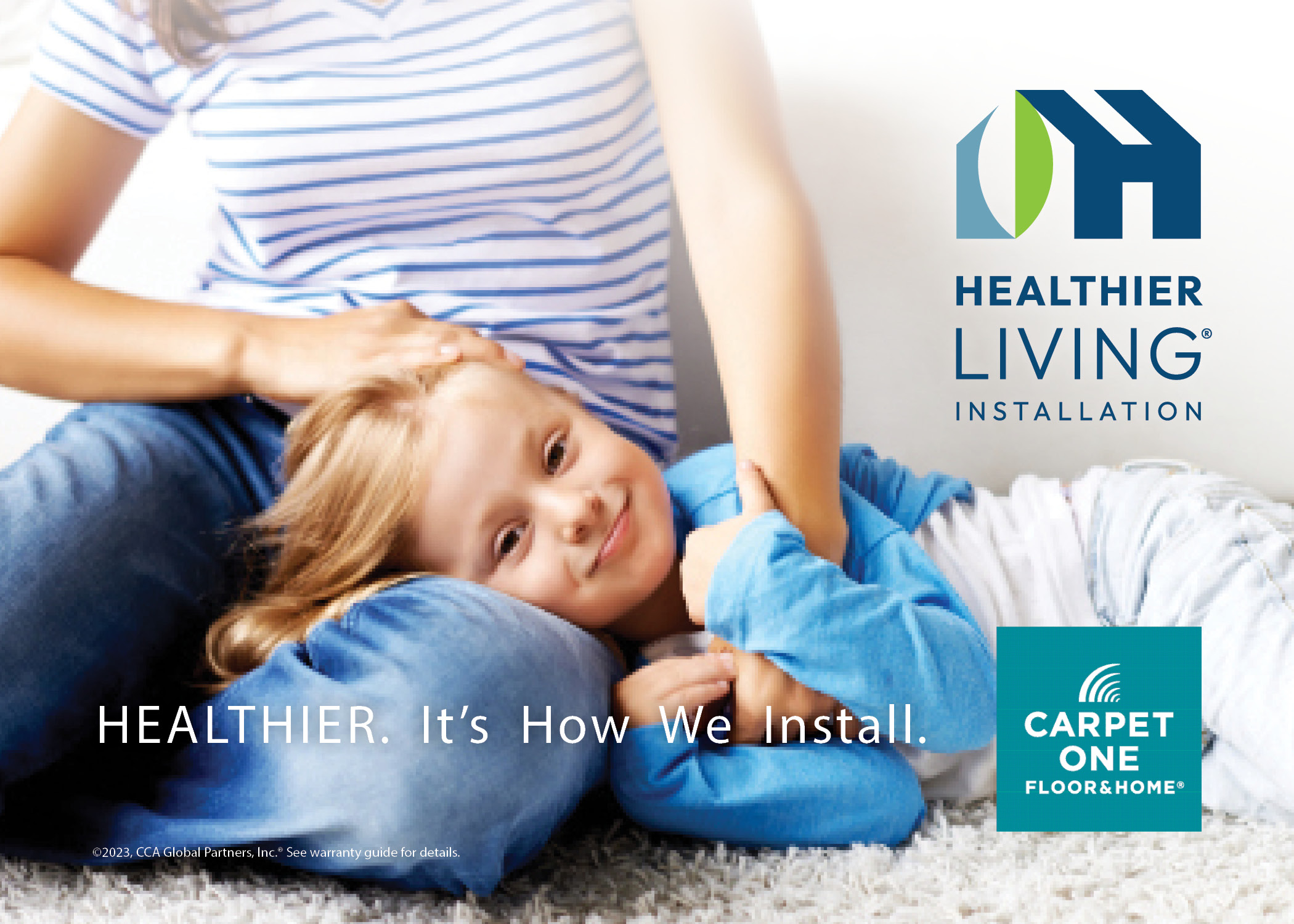 Replacing your floor gives you a once-in-a-decade opportunity to deep clean your space down to the subfloor. The Healthier Living Installation process includes three additional steps not found in other installations that ensures we take full advantage of that opportunity.
First, after our installation team removes your existing floor, they vacuum your subfloor using a HEPA vacuum, removing 99.9% of all dust and allergens that was previously living in and under your floors.
Next, they apply HealthinEx to your subfloor, which is an antimicrobial treatment that kills bacteria and protects from mold and mildew in the future.
Finally, after your new floor is installed, the installation team will vacuum it with the HEPA vacuum to ensure all allergens, dust and 'fuzzies' are removed, leaving your new floor pristine and ready to live on.