Shop from Your Home or Business
Select your flooring or window treatments at home or your place of business with our Shop at Home Service. We'll bring the showroom to you and help you choose the right flooring from the comfort of your home or office!
Schedule Now
FREE In-Home Consultation
Martins Flooring makes shopping for new flooring and window treatments easier. It's especially suited for today's active families. Why not try their Shop-at-Home Service and see the convenience for yourself?
Your Shop-at-Home Advantage
We make shopping for flooring and window treatments easier and more convenient than ever before! Take advantage of our FREE Shop-at-Home service, and schedule your appointment today.
Shop From The Comfort of Your Home
You will be able to look at flooring and window treatment samples from the comfort of your home and be able to see what a particular product will look like in your home's lighting and décor.
Digital Measuring & Accurate Estimate
The rooms you are looking to have done will be accurately measured by one of our team members using the latest in digital measurement technology.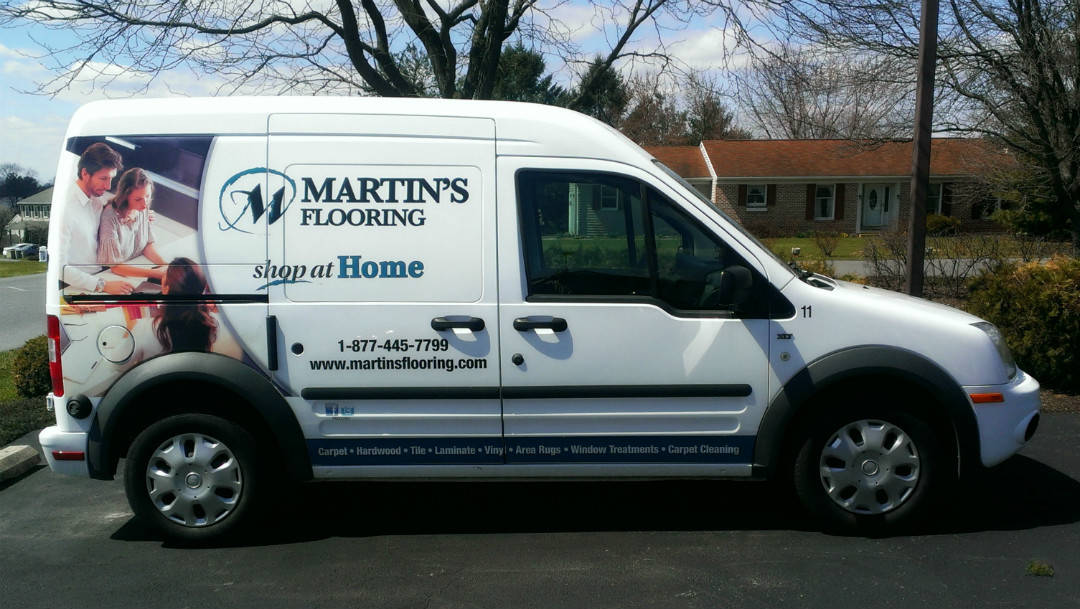 FREE Design Consultation
If you need help pulling together all the design elements in your project, Martins Flooring also provides free design assistance with their in-home consultations.
Measurement & Design Are FREE
These services have always been free at Martins Flooring. You are under no obligation to purchase. Martins consultants are advisers, not high-pressured salespeople.
We Bring The Showroom to You
All in-home appointments are handled by one of Martins certified flooring professionals who will call you to learn more about your project and get an idea of the types of products you are looking for. They will come to your home with a wide assortment of product samples based on the initial phone consultation with you, along with other samples that the flooring consultant thinks might work for you.
Are You Ready to Shop at Home?
Shop for flooring or window treatments from your home when it's convenient for you!
Simply complete our online form, and someone will be in touch with you to schedule your FREE shop-at-home experience!