Let Martins Flooring help you with all of your Flooring Installation needs! Martins Flooring is registered in Pennsylvania as a Home Improvement Contractor, contractor number PA005901. Martins Flooring is also rated A+ with the Better Business Bureau.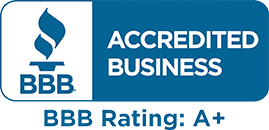 At Martins Flooring, we know how important it is for you to feel confident in your flooring selection. Therefore, we strive to ensure that the floor we've created together, is as beautiful as the one in your dreams. If not, we'll replace it for free. That's what we call The Beautiful Guarantee®.
Qualifying Products & Terms
Flooring products with a Titanium, Platinum, or Gold SelectAFloor™ warranty carry The Beautiful Guarantee®*. If after installation and during the timeframe allotted for The Beautiful Guarantee® should you wish to change your new flooring for a different SelectAFloor™ flooring in the same category (e.g. carpet or hardwood), but in a different style or color, your Carpet One Floor & Home® store will replace it free** with another SelectAFloor™ style or color of equal or lesser value. Should you wish to replace your flooring with a SelectAFloor™ upgrade (higher priced product) in the same flooring category (e.g. carpet or hardwood), you may do so by paying the difference in retail price. Any increase in cost due to industry price increases will be the consumer's responsibility. No monetary compensation will be paid if a lower priced product is selected.
This is a one-time only replacement and does not include replacement of cushion. Simply call your Carpet One Floor & Home® retailer within the time frame of the warranty and indicate you wish to choose another SelectAFloor™ flooring of the same product category under The Beautiful Guarantee®. This is a replacement warranty and does not apply to matters covered by other warranties.
Replacement includes material and labor. Labor to move furniture, permanent construction (built-ins such as cabinets and bookcases), equipment, or electronics is the responsibility of the customer. This warranty applies to installations in owner occupied residential settings. 
No replacement will be made with respect to carpet that has been glued down, flooring subjected to abuse, vandalism, alteration; or damage caused by smoke, fire, flood, wind, lightning, or any other casualty event. This warranty applies only to the original purchaser of a Carpet One Floor & Home® style flooring that has been professionally installed by a Carpet One Floor & Home® retailer or Carpet One Floor & Home® authorized independent installer.
*Area rugs and custom installations of any flooring installed with inserts or a border are excluded from The Beautiful Guarantee®. ** See store for details.
The Beautiful Guarantee® Timeframe By Warranty Type
| | |
| --- | --- |
| Titanium Series      | 120 Days  |
| Platinum Series | 90 Days |
| Gold Series | 60 Days |
| Silver Series | Not Applicable |
| Bronze Series | Not Applicable |
Martins Flooring uses only professionally trained and certified installers.
All installations by Martins Flooring are 100% guaranteed.
These trained professionals are trained on how to install the latest styles and fashions of floor coverings and window treatments using up-to-date installation methods.
Installers who come to your home that are friendly, courteous, respectful, and professional.
Installers will gladly move household furniture, dispose of your old flooring in an earth-friendly way and reposition your furniture when finished. This is done for a small additional fee. Martins recommends that you move your electronics, collectibles, and easily breakable items.
Martins Flooring stands behind their installations with a LIFETIME INSTALLATION WARRANTY. Your installation is guaranteed for the life of the warranty of the product you purchased.
Martins Flooring also offers an industry exclusive installation system called Healthier Living Installation.
Ready to Experience the Martins Flooring Difference?