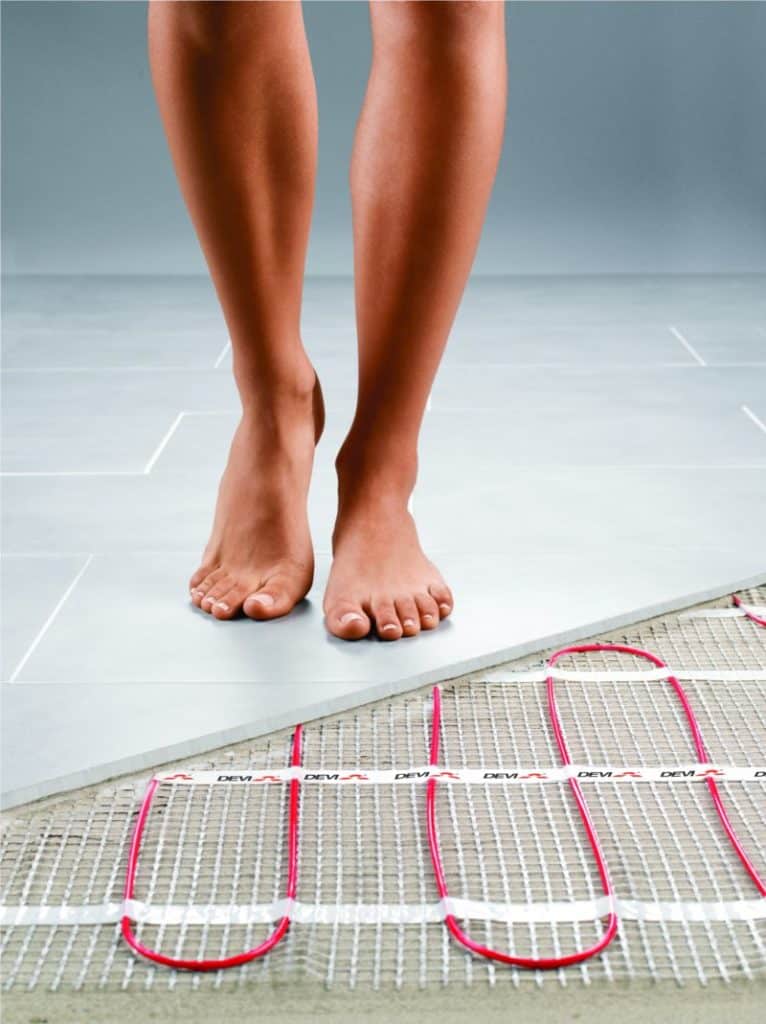 What's better during the cold winter months than finding a cozy, warm spot to cuddle up in at home? If you're planning a flooring project in the near future, that warmth can come from spots other than the traditional fireplace or by cranking up the thermostat. You just might want to invest in heated flooring from Martin's Flooring.
Called Radiant Floor Heating in technical terms, heated flooring comes in one of two forms: electric or hydronic. Electric flooring is easier and more affordable to install, but is more expensive to operate. It's best suited for small spaces in the home – say your bathroom, a small bedroom, or even an enclosed sunporch. Hydronic flooring (heat via hot water tubes) is less expensive to operate, but costs more to install as it requires more detail and heated water from a boiler or water heater.
Having heat underfoot is not just nice when you're emerging from a nice, hot shower or soak in the tub. Heated floors have benefits aside from simple comfort. With heated flooring, you lose less heat to surrounding surfaces. You can keep a room at a lower base temperature as the heat emanates from below, rising and warming you just as your body naturally keeps warm, from the toes up.
The best time to install heated flooring is certainly when you already have a flooring project in mind. Think of it as an add-on service, and one Martin's Flooring can certainly provide. It's also worth noting that heated flooring works better with some flooring materials than others. Ideal conduits include stone tile, concrete and ceramic tile. Heat under wood can cause it to expand and contract, which can be problematic.
Want to know more? Give Martin's Flooring a call at 717-445-1786 or visit one of their four locations in Denver, Harrisburg, Lancaster or Wyomissing.