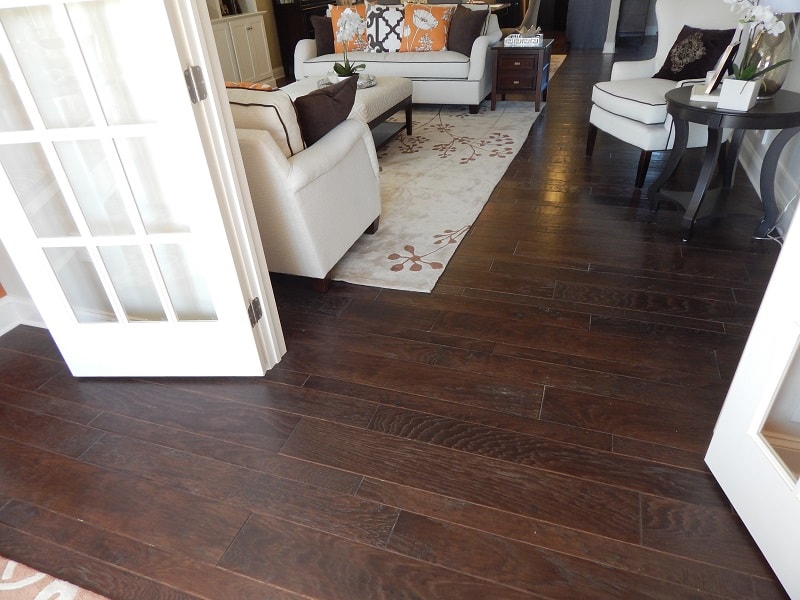 Solid vs Engineered Hardwood
Solid or Engineered Hardwood? How to decide which wood is right for you.
Whether it is solid or engineered, hardwood floors are a sound investment. While the initial price tag can be higher than some other types of flooring, hardwood is durable, comfortable and beautiful. New technologies have made both solid and engineered hardwood floors even more affordable, environmentally-friendly, and provide a great return on your investment because of their long lifecycle.
Hardwood floors are home-buyers and homeowners top choice today in flooring for their homes. Hardwoods today come in a variety of widths. They are a natural product derived from renewable sources. No other material can match their natural warmth and beauty, while adding value to your home.
Both options are great choices for the home. There really isn't a clear cut choice. It depends on a number of factors. Here is a  summary of what you get with either option.
Solid Hardwood
All solids can be sanded and refinished. Not all engineered wood floors can. It depends on the thickness of the top wood layer veneer.
Solid hardwood has the best acoustics and is still preferred in settings where this is critically important.
Solids come in a wide range of species, grades, and finishes.
Solid hardwoods are good for the environment. It is renewable resource. Over the last many years, two trees are planted for every one that is cut down.
Solid hardwoods offer a great return on investment, adding value to the home.
Engineered Hardwood
Engineered has the look and feel of solid hardwood when it is installed, and depending on the type of floor purchased can be more economical.
With its multi-layer construction, engineered woods don't expand and contract to the same extent as solid hardwood.
There is a wider selection of wider boards in engineered woods which is extremely popular today. Looking for 5 inch, 7 inch, 9 inch boards, think engineered.
Only engineered wood can be installed below grade, such as in basements, solids cannot.
Engineered woods provide a wider range of installation options which can overcome some challenges with sub-floors, environments and lifestyles.
Your Martin's Flooring sales associates are trained professionals who can help you pick out the kind of hardwood floors that would work best in your home. If you have questions, please call, or if you would like to have one of our Design Consultants meet with you, fill out the Free Consultation form on this page.