Area rugs are a wonderful addition to a room for a number of reasons. They are often used in tandem with hard surface flooring such as hardwood, tile, laminate or vinyl, because they add a level of protection over your flooring. They also protect against heavy impacts from things such as furniture or foot traffic.
Area rugs can add warmth and a soft surface underfoot, they can break up a room into different sections, they can add a pop of color or style, or they can add a combination of all three! Before buying an area rug, it is important to consider what the rug will be used for. This consideration will determine the sizing and placement you will choose.
At Martin's Flooring, our Design Consultants will help you find an area rug that fits your space. While some may say there are rules when it comes to area rugs, we like to consider it more of an art. Current trends and your personal style will play a big role in how you choose to use an area rug in your home. Consider the layout of the room and how your rug will work together with your furniture. Since furniture layout will differ between living rooms, dining rooms and bedrooms, here are some options for each room.
Home Office Space
Cozy up your home office with an area rug that adds texture and color to your office. You want to ensure that the area rug is large enough to contain your entire desk and task chair.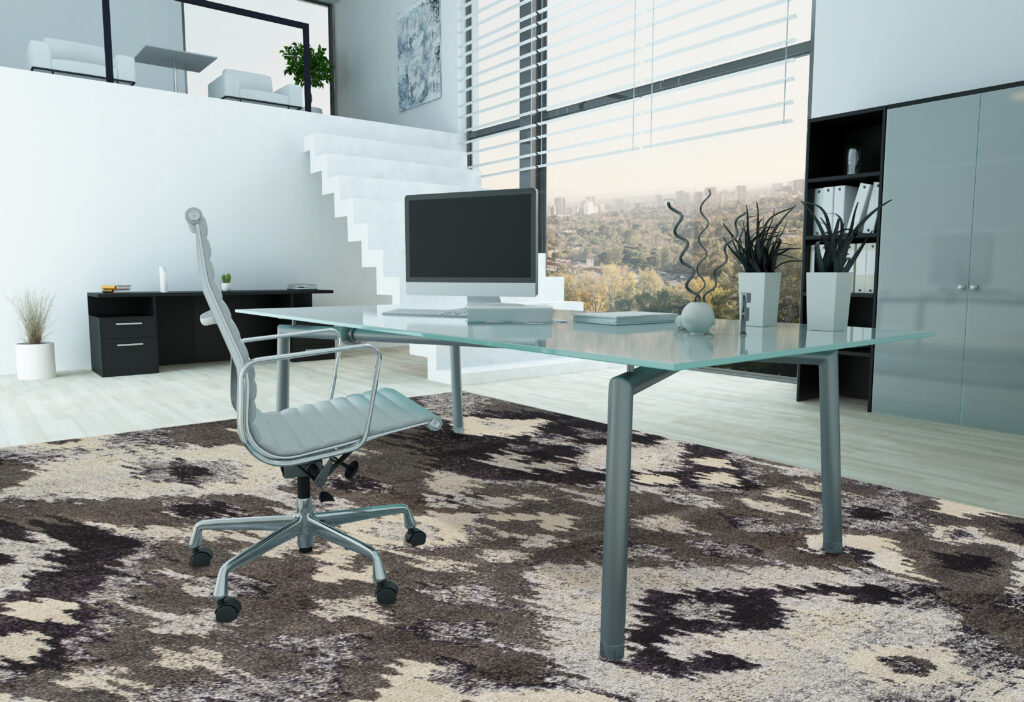 Cozy Living Room
Gather all your furniture around the periphery of a small area rug you've placed in the middle. Make sure the area rug is the same or a little longer than the couch to keep the room feeling proportional.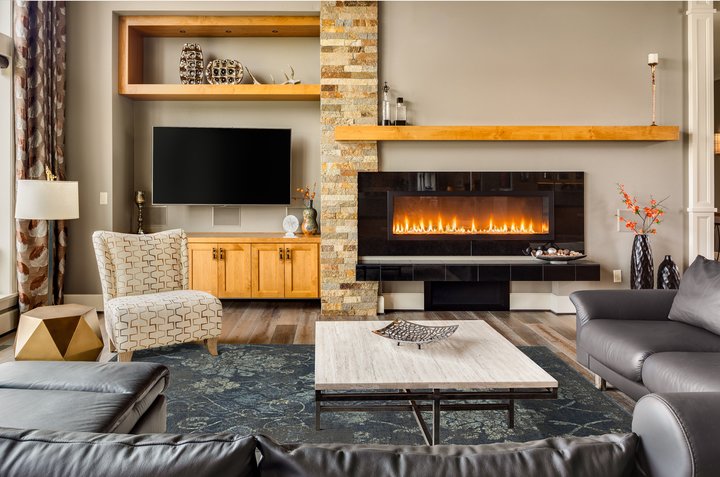 Functional Dining Room
Choose a rug that mimics the shape of your dining table. Select one that is large enough to keep the legs of all chairs on the rug even when they are pulled out to ensure an easy way to and from the table.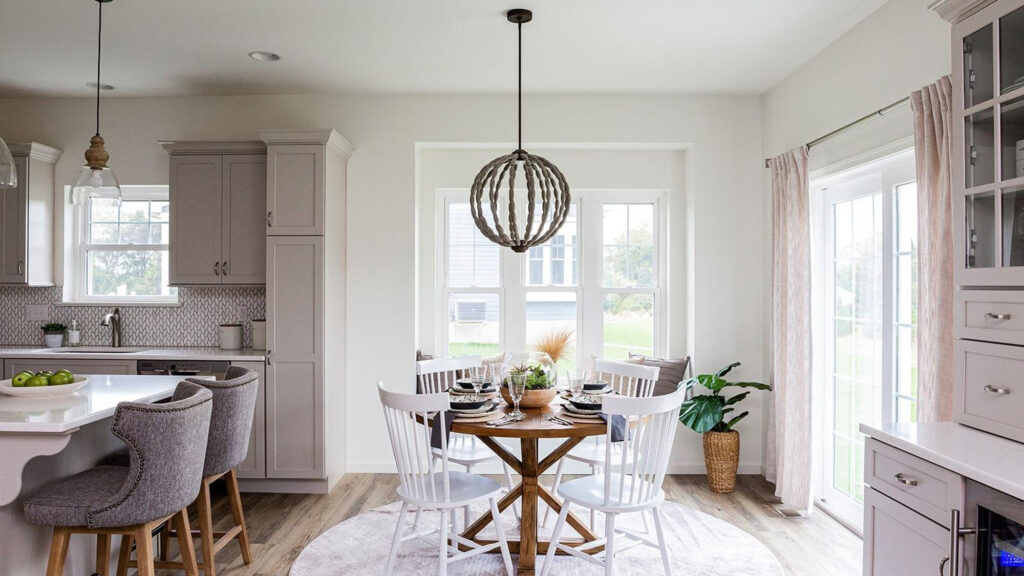 Double-Sided Bedroom
Choose a smaller rug that flanks the bed for a budget friendly option that will keep your toes warm when you get in and out of bed. Don't be afraid to go bold with a bright color or pattern!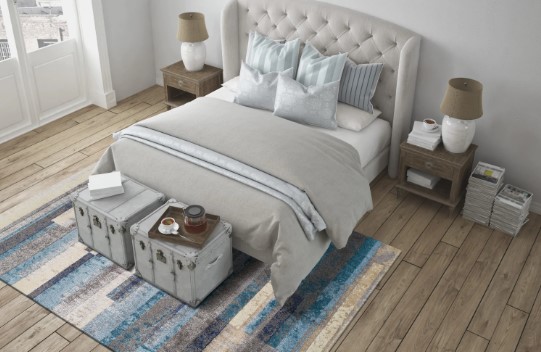 What about entryways? As most entryways will differ in size, it will be important for you to measure your space. Runners are traditionally designed to be a few inches smaller than your hallway's width (this actually makes your hallway appear longer!) You may also choose circular rugs or other shapes if that is the best way to fill negative space.
Ready to Unroll?
Already envisioning how your area rug will fit into your next room? Have more questions about custom area rugs? Don't hesitate to contact our Design Consultants to get more information about the specific products and services we offer. When it comes to rugs, we've got you covered!