Whether spacious or cozy, the home entryway holds great importance in our everyday lives. It's both where we prepare to greet the day and where we are welcomed home in the evening. A well-appointed entryway can determine whether we leave the home in an anxious scramble or totally collected.
Entryways are the first impression of your home. It is where you get to set the tone for what the experience in the rest of your house will be like. Take a look around yours–what is it like? Outdated? Forgotten? Disorganized? Unconnected to the rest of the decor in your home?
The importance of a welcoming entryway is critical to creating a well-rounded design experience in your home. Does the flooring flow into the rest of the home or is there a disconnect?
It can be easy to underestimate the power of a simple welcome mat, but the good that it can do for your floors and your entryway is nothing to turn your nose at. Not only does a welcome mat create a more inviting feel in your space, but it also collects dirt, debris and water that would otherwise be creating a mess directly on your entryway floors. The best part about including a welcome mat is finding one custom-made for your style to create that perfect welcoming vibe. Since there are so many welcome mat designs out there, you're guaranteed to find one that matches your design aesthetic and personal taste.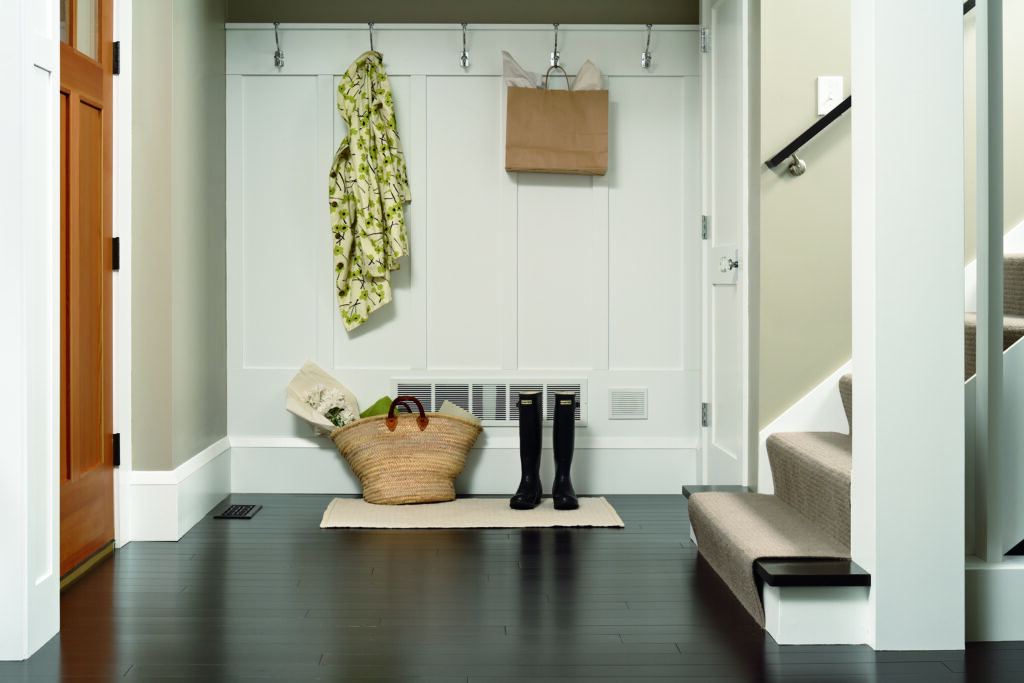 When it comes to organization, there is no one-size-fits-all. The best organization and storage tools are going to be the ones that work best for you, your lifestyle, and the things that tend to pile up in your entryway.
If loose shoes and piles of jackets are staples of your entryway, and there's no hall closet in site, a custom storage chest may be the perfect solution to disorganization. The beauty of a storage piece is that they are incredibly versatile – you can choose the color, what kind of storage you need, such as hooks, drawers, shelving, etc., and you can include elements of convenience, like a bench to sit on while putting on or taking off shoes and outdoor gear.
We've all heard of spring cleaning, and with winter well and truly behind us, we're looking ahead to what kind of spring maintenance projects are lined up. When it comes to caring for your home, one of the most important, and often overlooked, areas is the entryway into your home. Read about 3 tips for taking care of your entryway floors this spring.