Flooring Showroom Hours
Loading...
Our flooring showroom in Denver PA (a.k.a Fivepointville) offers carpet, tile, hardwood flooring, window treatments, flooring services, and more.
We service both residential and commercial flooring needs.
Learn more about our Fivepointville Store
The store opened in Fivepointville, Lancaster County PA in 1994, after spending the first 9 years in a converted garage a few miles east of its current location.
Is it Denver or Fivepointville? Our mailing address is a Denver address, but the store is physically located in the heart of Fivepointville, just off Route 897 across the street from Weaver's Store.
Our store has a large selection of Hunter Douglas, Norman, and Comfortex blinds, shades, and other hard treatments. We also sell curtains, valances, fabric panels, drapes, sheers, bedding, accents, and other soft treatment fashions.
We offer a large selection of Area Rugs, Carpet Remnants, In-Stock products, and inventory closeouts.
Joined the Carpet One Floor & Home cooperative in 1995. Carpet One is the world's largest buying group for flooring in the world, comprised of over 1,000 independently owned retailers throughout the United States and Canada. As a member of Carpet One Floor & Home, our Fivepointville store has access to all the leading manufacturer brands.
Some unique flooring brands carried are carpets by Lee's, Tigressa, Innovia and Resista, as well as, Invincible Hardwoods, Invincible Laminate and Invincible Vinyl Tile.
We are members of the Lancaster Chamber, the Ephrata Chamber, the Berks Home Builder's Association and participates in the Think Local Campaign.
What being a member of Carpet One means to the consumer: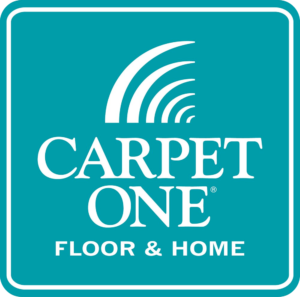 Carpet One is a cooperative of over 1,000 independent flooring dealers across North America. Being part of a  cooperative gives us greater buying power which will allow us to pass on the power of volume purchasing savings to our customers.
As a member of Carpet One, we can give our customers more unique product choices that you can't find even in the big box stores.
Our unique relationship with the different manufacturers allows us to offer industry-leading warranties on our products and installation services.
Ready to Experience the Martin's Flooring Difference?